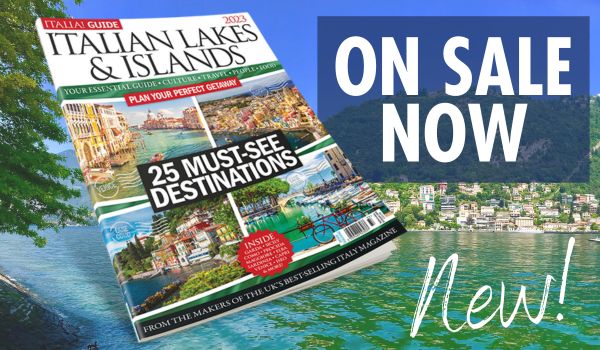 Plan your perfect getaway with the new Italia! Guide to Italian Lakes & Islands 2023 – on sale now!
Offering a breathtaking wealth of beauty and diversity, this new issue aims to bring you the best of every destination. Whatever type of trip you're looking for – be it cultural city break, family beach getaway, or chilled lakeside retreat – you'll find all the inspiration you need right here. From favourites such as Como and Garda, Sicily and Sardinia to lesser-known places such as Varese, Iseo, Elba and the Aeolian Islands, discover the history, culture and highlights of each location, as well as the best places to eat and stay. Our experts show you iconic places to visit, as well as guided city tours, and top attractions like historic gardens, local festivals and beauty spots.
All this and more in our new issue of Italia! Guide – order your copy today!