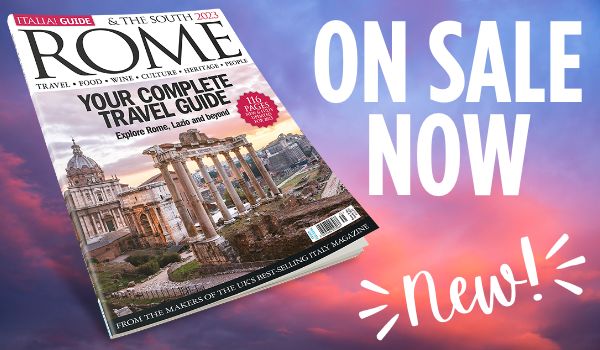 Our brand new Rome & the South Italy Guide is here, and it's absolutely brimming with travel advice and inspiration for visiting both Italy's capital and the region beyond.
Discover the very best of the Eternal City and its many classical and contemporary attractions, from food and places to stay, to history, culture, activities and attractions. Elsewhere, come with us on day trips and getaways in the wider Lazio region and beyond; glorious rural retreats off the beaten track, spectacular hill-towns and more. Finally, head to southern Italy with diverse holiday destinations to whet your appetite for your next Italian trip.
Whatever kind of holiday you're seeking, and however long you are planning to stay, our guide will give you all the inspiration you need!
Get your copy of Italia! Guide Rome & the South:
Order your copy online & get free worldwide delivery