The latest issue of Italia! is on sale now, available to buy online and from stores across the UK! You can also download the digital edition for Apple devices or online /Android/ Windows 8 devices.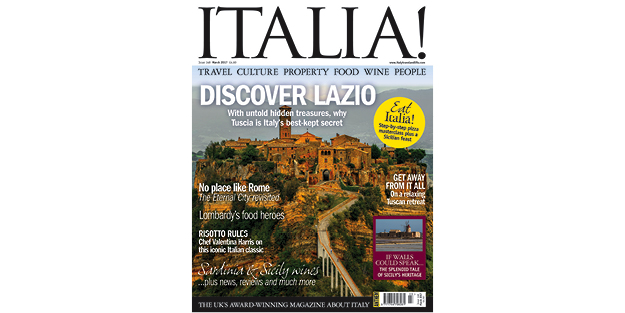 This month, we've gathered together a wealth of great reads and fascinating features from Italy tip-to-toe: more than enough to soothe my itchy feet, and, I hope, yours too.
So, to inspire you on your way, or simply from the comfort of your armchair, take a trip to Tuscia, the Land of the Etruscans, with Heather Crombie. Or, if you're in the mood for a more holistic getaway, how about a yoga retreat in the hills of Tuscany?
We also travel to Rome and Lombardy's steep slopes, where intrepid producers keep the food traditions of this region alive. All this plus white wines from Sardinia and Sicily in our new-look food and drink section.
Do let us know what you think!
Amanda Robinson Editor