Donald Trump's election to the US presidency took many by surprise, writes Tom Alberto Bull. But of course the Italians have seen this sort of thing before, in the form of Silvio Berlusconi…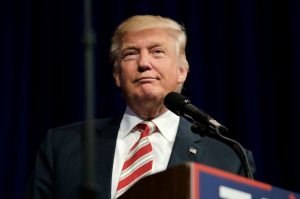 Back to the future
Here in the UK, Donald Trump's rise to the White House took everyone by surprise. His background in business and new brand of anti-establishment politics was such a drastic change from the status quo that it was unknown territory. But it wasn't quite so unexpected over in Italy – they've seen it all before.
Silvio Berlusconi was a prominent figure long before his introduction to politics. He was a media mogul who made a vast fortune as the controlling shareholder of one of Italy's most popular terrestrial channels, Mediaset. His fame can largely be attributed to his ownership of the hugely successful AC Milan football club, which he acquired back in 1986 and recently sold to a Chinese consortium in a deal estimated to be worth €740m.
The parallels between the two men really are striking. As with Trump, Berlusconi's initial entry into politics was roundly greeted with derision. Yet he went on to become the country's third-longest serving leader with his political party, Forza Italia. He completely transformed the debate, painting himself as an outsider and refusing to conform to the traditional ideas of political correctness.
Both men have faced accusations of misogyny having been directly implicated in sex scandals. Trump was unaware that he was being recorded as he made some inadvisable (to say the least) comments about women's behaviour around famous celebrities. For Berlusconi it was a regular occurrence throughout his tenure, culminating in the infamous 'Bunga-Bunga' parties and a very public court case with a young Moroccan nicknamed 'Ruby the Heartstealer'.
They have both faced battles with the law surrounding aspects of their business, including tax evasion. They share a talent for spinning the story to make it seem like a positive move, one that should be applauded. Berlusconi's eventual conviction for tax fraud in 2013 seemed to mark the end of his political career, a final nail that he couldn't recover from.
Berlusconi was surrounded by controversy throughout his tenure, with strongly divided opinions on either side of the political spectrum. Many people remained fiercely loyal to him, championing him as a true voice of the people. Others saw him as hugely incompetent and deeply corrupt, potentially tarnishing the excellent reputation and cultural influence of Italy around the world. One feels that America is heading down a similar path, but there's certainly a lot they can learn from the Italian blueprint of the last 20 years.
Ritorno al futuro
Qui nel Regno Unito, l'ascesa di Donald Trump alla Casa Bianca ha colto tutti di sorpresa. Il suo passato nel mondo degli affari e il suo nuovo stile di politica anti-sistema costituiscono uno spostamento così radicale dallo status quo che si entra in un territorio sconosciuto. Ma in Italia questo fenomeno è stato meno inaspettato che altrove – gli italiani avevano già sperimentato una situazione simile.
Silvio Berlusconi era un personaggio di rilievo ben prima di tuffarsi nella politica. Era un magnate dei media che aveva accumulato una grande ricchezza come azionista di maggioranza di Mediaset, cioè uno dei canali televisivi più popolari in Italia. La sua fama era dovuta soprattutto al fatto che nel 1986 era diventato proprietario della società calcistica di AC Milan, un club che ha goduto di grandi successi. Poco tempo fa ha ceduto la società ad un consorzio cinese in un affare che valeva 740 milioni di euro, secondo alcune stime.
Le somiglianze tra i due uomini colpiscono. Come nel caso di Trump, la discesa in campo di Berlusconi nel mondo della politica era stata accolta con grande derisione. Ciononostante è diventato uno dei leader del paese che è sopravvissuto più a lungo (precisamente al terzo posto come longevità) con il suo partito politico Forza Italia. Ha trasformato completamente il discorso politico, presentandosi come un outsider e rifiutandosi di aderire alle norme tradizionali di correttezza politica.
Tutti e due sono stati accusati di misoginia dopo essere stati coinvolti direttamente in scandali sessuali. Trump era ignaro del fatto che venissero registrati i suoi commenti (a dir poco discutibili) sui comportamenti delle donne quando si trovano vicino alle persone famose. Per Berlusconi invece si trattava di una situazione ricorrente durante il suo periodo in carica, conclusosi con le famigerate feste 'Bunga-Bunga' e un processo molto seguito dal pubblico riguardante una giovane marrocchina soprannominata Ruby Rubacuori.
I due uomini hanno dovuto affrontare sfide legali riguardanti i loro affari, compresa l'evasione fiscale. Sfruttano un talento condiviso nel farla sembrare una mossa positiva, una cosa da apprezzare. La condanna di Berlusconi per frode fiscale nel 2013 sembrava segnare la fine della sua carriera politica, il colpo di grazia dal quale non poteva più riprendersi.
Berlusconi è stato circondato da controversie per tutto il suo periodo come presidente del consiglio, con opinioni divergenti da tutte e due le parti dello schieramento politico. Molti gli sono rimasti fedelissimi, considerandolo la vera voce del popolo. Altri lo consideravano un grande incompetente, e un uomo profondamente corrotto che ha potenzialmente danneggiato la reputazione eccellente e l'influenza culturale dell'Italia nel resto del mondo. Si potrebbe pensare che il nuovo regime negli Stati Uniti stia imboccando una strada simile, ma sicuramente potrà imparare molto dal modello italiano degli ultimi vent'anni.