You can't beat a course in Italy to learn Italian. These schools are tried an tested by Italia!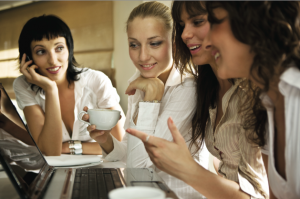 AbbeySchool CiaoItaly – Turin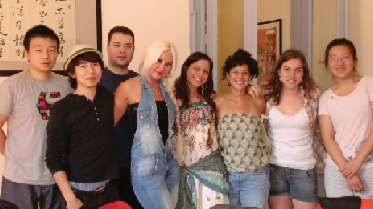 Situated in an early 20th-century building in the heart of the Crocetta district, one of Turin's most elegant areas and just a short walk from the Polytechnic, AbbeySchool CiaoItaly specialises in teaching Italian language and culture to students from all over the world.
The institute has been operating in the language teaching field since 1996, and now teaches 18 languages using only native speaker teachers. It is part of ASIL (www.asils.it), AIL (www.acad.it) and Eduitalia (www.eduitalia.org), has been recognised by CSN Lund-Sweden and is also a centre for the provision of Bildungsurlaub courses. It organises a Masters in Teaching Italian as a Foreign Language and as a Second Language, and is an authorised test centre for AIL's Firenze exams. It is also possible to obtain language certification valid for residence permit renewal for foreign students living in Italy.
The lessons, organised exclusively for small groups, are entrusted to dynamic and highly qualified teachers who, through a direct method and the use of a range of learning materials, enable students to enhance their communication and cultural skills in a cheerful
and friendly environment.
There is a vast range of courses available: intensive group courses (20 hours of lessons per week), 1-to-1 and 2-to-1 courses, courses for children and for seniors, and preparatory courses for the CILS, CELI and Firenze exams.
Courses start from €9 per hour. There are discounts of 5 to 20 per cent for university students and
au pairs, and also discounts for long-term courses.
➤ AbbeySchool CiaoItaly
+39 011 56 94 775
info@ciaoitaly-turin.com
Centro Studi Italiani – le marche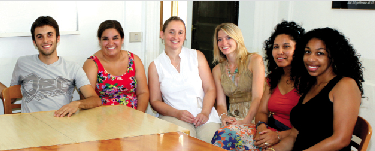 Founded in 1986, the Centro Studi Italiani is the first school for foreigners in the Marche Region. Since its foundation, the school has provided Italian language and culture classes to more than 12,000 students from 120 countries all over the world.
Centro Studi Italiani offers all levels of Italian; the courses are flexible, varied, rich and unique. Classes are intentionally small to allow students to best relate to each other while enjoying personalized and individual attention.
Centro Studi Italiani has gained an international reputation with its preparatory language courses for students wishing to access higher education in Italy. The school is an official examination centre for the CELI, PLIDA and AIL certifications.
Each week the school organises cultural excursions to exquisite destinations around Italy.
Housing is available in comfortable, fully furnished apartments or with host families.
Courses:
• Italian language
• Study holidays for juniors and adults
• Preparatory courses for higher education in Italy
• Courses for Italian teachers abroad
• Courses for CELI, CILS and PLIDA examinations
• University credit bearing courses
• Summer courses in partnership with foreign universities
• Music: Italian language and operatic repertoire programmes
• Art: painting, ceramics and photography
• Culture: history of art, Italian literature, Italian history, cooking, wine tastings
• 1-to-1 and tailor-made courses
➤ Centro Studi Italiani
+39 0722 318950
urbania@centrostuditaliani.org
www.facebook.com/centro.studiitaliani.5 Twitter: @studi_italiani
Arca school of Italian – Bologna
The city of culture and culinary delights. Bologna is special for many reasons, first and foremost for its internationally celebrated culinary dishes: tagliatelle al ragù, lasagne al forno, tortellini in brodo, to name just a few. But besides offering visitors an unrivalled choice of restaurants, bars and local trattorias, the city boasts a long cultural heritage that goes back to pre-Roman times. And still today the music, theatre, art, cinema and rich array of exhibitions and events organised all year round make Bologna one of Italy's liveliest and most exciting cultural centres.
The Arca School of Italian is situated in the medieval heart of Bologna. The high quality of our group courses and tailor-made individual lessons is guaranteed by our team of qualified mother-tongue teachers. The courses also include two cultural activities a week.
Meanwhile, for those wishing to try their hand at making pasta we organise special courses focusing on the theory and practice of Italian cuisine. Opera and music lovers are also catered for in the specialist courses available on request.
Our friendly and experienced administrative staff will help you make the most of your time in Bologna and ensure that your stay is a memorable one.
You can find out more about us on our website at www.arca-bologna
.com  So, as we say in Italian,
"Ci vediamo presto" – see you soon!
➤ ARCA +39 051 227523 info@arca-bologna.comwww.arca-bologna.com
Tags:
Learn Italian