The year 2020 will be remembered for a number of reasons which determined a fundamental change in the fabric of our society, but for many individuals of Italian descent it will also be remembered as the year that opened the door to realising their dream of becoming an Italian citizen.
Although Italy passed a law which allowed dual citizenship in 1992, the year 2020 saw an unprecedented surge of citizenship applications, which increased by 400 per cent compared to 2019, as reported by the company Italian Citizenship Assistance.
Aside from the social and economic challenges arising from the global pandemic, it is fair to argue that Brexit has also acted as a catalyst for Italian citizenship applications in that more and more people in the UK have felt the desire not only to reconnect with their Italian heritage but also to open the door towards the possibility of travelling and living in another European country without any restrictions. But what exactly are the benefits of applying for Italian citizenship?
As an Italian citizen and consequently an EU citizen, you can travel, study or work anywhere in the European Union. In other words, you do not need a visa to travel to any of the EU member states and you can reside in another EU country without any time limitation.

Being an EU citizen also allows you to study in some of the world's best universities, which offer thousands of study programmes in English. You can also work in any EU member state and have access to the healthcare system by using a European Health Insurance card, which will cover you in any EU member state. Finally, foreign spouses of Italian citizens can apply for a residency permit in Italy, as well as in another EU member state, in order for the couple to be together without any restrictions or time limits.

Being an Italian citizen means that you can reside in Italy for an unlimited period of time.

Italy has a very competitive real estate market compared to many European countries. In the past few years many individuals with Italian descent have relocated to the country. While some enjoy living in vibrant cities such as Rome and Milan, where the cost of living is quite high, others have preferred smaller towns just a few miles away from big cities, where houses are cheaper and the cost of living lower.

Last but not least, Italian citizenship is attractive not only for the country's high quality universal health care, affordable university fees and real estate market, but also for its relaxed lifestyle and family-oriented tradition, its famed dolce vita and its fascinating and rich culture, art and history.

How should I apply for Italian citizenship?

In order to apply for Italian citizenship you will need certified copies of your family's vital records, to authenticate them legally with apostilles and have them translated into Italian.

There are several paths to acquiring Italian citizenship, which need to be established before you can proceed with an application. For Italian citizenship by descent, please note that the eligibility requirements are mainly dependent on whether the Italian ancestor through whom an individual is claiming citizenship ever naturalised, and if naturalisation occurred after or before the child's birth.

If you would like further information and help with determining whether you are eligible to apply, you can contact Italian Citizenship Assistance for a free eligibility assessment. The company is made up of a team of legal experts, genealogists, translators and dual citizenship attorneys who help citizens with Italian descent acquire Italian citizenship via the consulates in the USA, via applications filed in Italy, or via judicial proceedings for cases which need to be filed in court.
If you would like more information about the process, feel free to contact ICA.
USA:

+1 323 892 0861

Italy:

+39 349 565 5433

info@italiancitizenshipassistance.com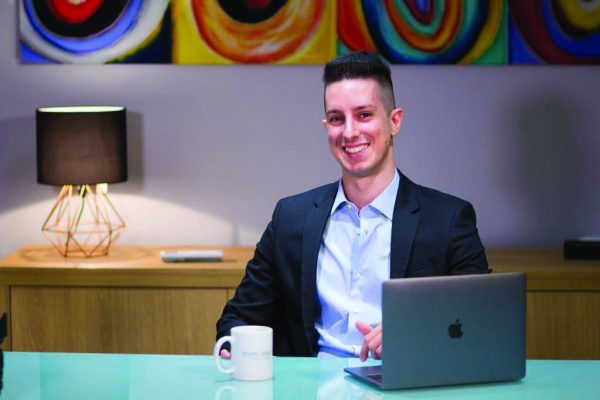 Marco Permunium, ICA Founder.