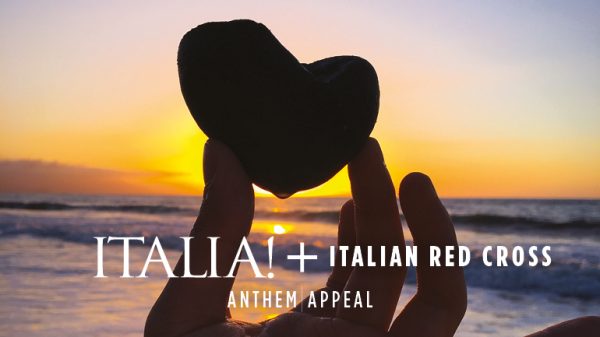 What a year it's been. This time last year, we were oblivious to all the changes that were on their way – lockdowns, tiers, vaccines, the lot. But it turned out to be a truly significant time for all of us here at Italia!, for the magazine itself, and we're sure for you as well.
A year ago, we needed your help – at what was a very difficult time in the world of publishing, with retailers closed, you continued to buy and support the magazine even when it moved to bi-monthly, and proved yourselves to be the loyal, kind, and dedicated audience we love. This time, we want to pay that help forward. We want to help charities, such as the Italian Red Cross, which are themselves being such a huge help to our communities.
We started out with a £500 target, but we have been absolutely bowled over by the generosity of you, our Italia! readers, who hit that target in just 48 hours! It's so heartwarming to see you share your love for Italy by making donations to the people who are making a real difference in their fight against Covid-19. With most of February still to go, we'd love to keep raising funds for them, so have now extended the target to £1,000 so that we can all make an impact for the people and country we love.
Why are we raising money for the Italian Red Cross?
We're raising money for Italian Red Cross, who is a member of the IFRC, the world's largest humanitarian organization, and provides assistance and relief to victims of disasters. We wanted to help give back to a country we love dearly which was at the epicentre of European Covid-19 outbreak last year and is still suffering.
By donating to the Italian Red Cross, we're in turn, helping to ease the pressure on the Italian national health system as Italian Red Cross has been able to support with medical equipment to doctors and nurses, and has also sent medical staff to badly affected areas of the country.
With an average of 1,500 requests per day for the home delivery of food and medicine to people in self-isolation or economic difficulties, by donating you'll be helping give back to a community and country in need.
To date, the Italian Red Cross has fifteen medical staff and more than 200 volunteers in airports across the country and in total, almost 50,000 volunteers have been mobilised nationwide.
We'd love for you to help us give something back to them after what has been a life-changing year. Of course, we know that not everyone is in a position to donate – and that's totally fine. But if you have enjoyed Italia! this past year, if our magazine has allowed you to escape or helped even a little bit, then we hope you'll help us in giving back. You can read more about our plans on our JustGiving page here.
Please consider sharing the love, and giving what you can.