Italy has it all – incredible landscapes, evocative history, stunning architecture, amazing weather and fabulous food. If you're planning a holiday to Italy, then check out our suggestions below of some of the top sights you should see in this stunning country.
Before we start…
Now that the world is slowly starting to open again for some well-deserved travel experiences as so Italia! Magazine have partnered with Travel Department to help you fall in love with Italy again in 2022.
Rest assured when you book with Travel Department you can do so in confidence with their Flexibility Promise. They know how important it is to be flexible now, that's why if you book any new holiday of 7 nights or less between the 10th  of January and the 28th  of February 2022 you can change your holiday  free of charge or cancel and get a voucher with no expiry date up to 4 weeks before departure.
We also have the exciting news that Travel Department are delighted to offer readers of Italia! an exclusive extra discount of £50pp* on any new 2022 Italy holidays of 5 nights or more by using the code: VP ANTHEM50. Offer applies to ALL NEW BOOKINGS for 2022 Italy Holidays of 5 nights or more booked before 28th February 2022. More information and our exclusive codes can be found here. If you have any questions, or would simply like to learn more about their wonderful destinations, why not give one of their brilliant team a call on 020 3808 0058.
10. The Dolomites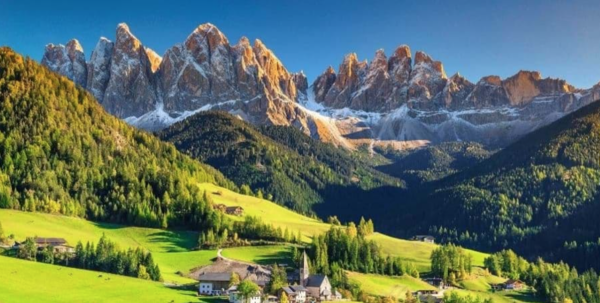 One of the best natural attractions in Italy are the Dolomites, a mountain range located in the northeast of the country, and it's a wonderful place to hike. For those who want to take a more laid-back approach, we recommend going to Bolzano, which is known as the gateway to the Dolomite Mountain range.
9. Trulli Houses in Puglia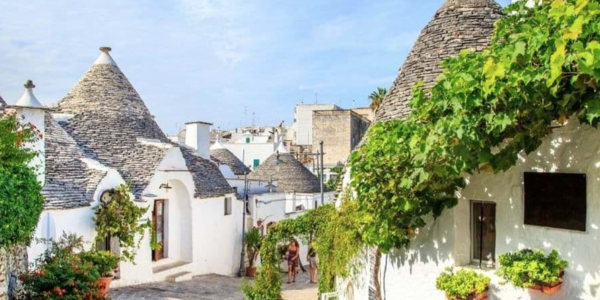 If you're looking to discover a different side of Italy, then visit the region of Puglia or Apulia – the "heel of Italy." In the UNESCO World Heritage site of Alberobello, you'll find the traditional cone-shaped Trulli houses stretching 15 km along the Alberobello-Martina Franca road; they are just one of the wonderful and unique sights to see in Puglia. The region is also renowned for its unique cuisine, such as its superb olive oils, wines, the famous 'orecchiette' pasta and fresh burrata cheese.
8. Sistine Chapel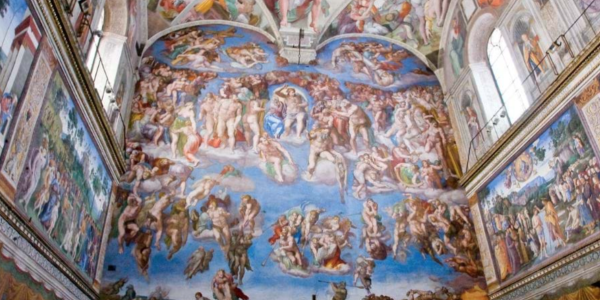 The Sistine Chapel is in Vatican City within Rome. You will be completely awestruck by the Sistine
Chapel ceiling; Michelangelo's masterpiece depicts key elements from the Bible and took him four years to complete. On Travel Department's holidays to Rome, you can enjoy a guided tour of St Peter's Basilica and discover the Vatican Museums.
7. San Marino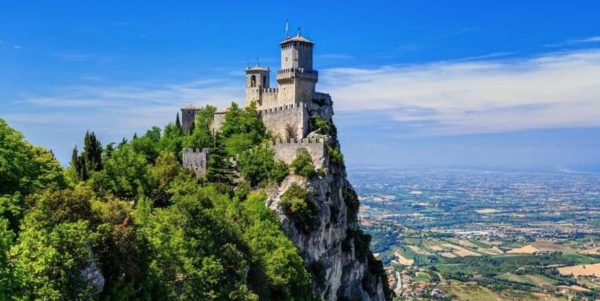 Strictly speaking San Marino is a landlocked country within Italy and it's believed to be the oldest republic in the world. It has many gems, including its historic three towers located on the peaks of Monte Titano. Take a cable car to the top of Mount Titano and you'll be rewarded with breath-taking views of the countryside. It's one of the best day trips to do in Italy and you can visit San Marino as part of Travel Department's Italy's Adriatic Riviera holiday.
6. Lake Maggiore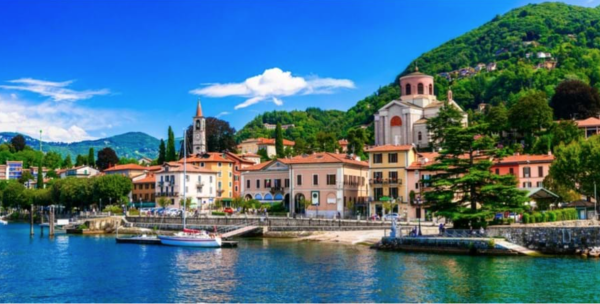 From beautiful scenery to impressive architecture and botanical gardens, there's no shortage of things to do in Lake Maggiore. It's a haven of alpine landscapes embellished with lush gardens and sheltered villages, overlooking the shimmering blue waters of the lake. We suggest visiting the Borromean Islands, especially Isola Bella which is famous for its Baroque Palace, Italian style terraced gardens and white peacocks.
5. Milan Cathedral
Milan isn't just known for being the fashion capital of the world, it's home to the fourth largest Cathedral in the world – Duomo di Milano. On a visit to Milan, you'll also find the world's oldest shopping mall, Galleria Vittorio and Leonardo Da Vinci's iconic mural "The Last Supper"; We suggest you stay in Lake Como and take an excursion to Milan, a day out there should be plenty of time to see the main attractions.
4. Pompeii Ruins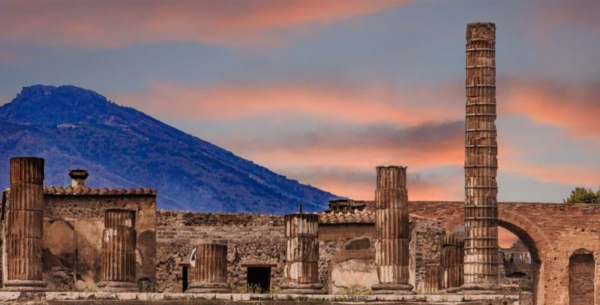 We highly recommend taking a guided tour of Pompeii. A UNESCO World Heritage Site, the ancient city of Pompeii was almost destroyed and buried under ash after the eruption of Mount Vesuvius in 79 AD. In 1748 a large-scale excavation discovered objects that had been perfectly preserved due to the lack of moisture and air. The artefacts that were discovered provide a fascinating insight into life in the city. If you're looking for easy access to visit Pompeii and a place to unwind for your Italy holiday, we suggest you stay in Sorrento.
3. Mount Etna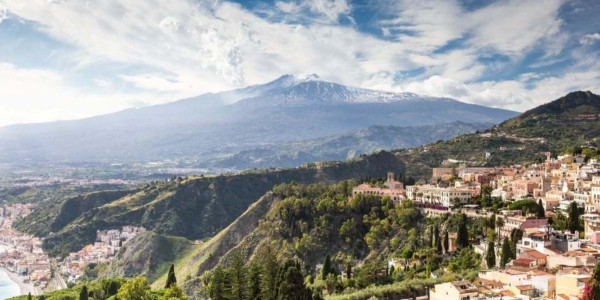 Sicily, the largest island in the Mediterranean Sea, has so much to offer. From its historical sites, delicious cuisine and Mediterranean climate to its stunning landscapes and the mighty volcano of Mount Etna, Europe's largest volcano and one of the world's most active. At over 3,300 metres high, Etna and its slopes are part of the national park, Parco Naturale dell Etna. In fact, the fertile volcanic slopes provide the perfect conditions for vineyards and you can sample a variety of Mount Etna wines. On Travel Department's Sicily holidays, you can experience  the best views of Mount Etna, take a guided tour of Taormina and visit its Ancient Greek Theatre, where you'll also get stunning views of the ionian sea. For films buffs, the towns of Savoca and Forza DAgrò in Sicily are also worth seeing as they were used as filming locations in the classic film of Francis Ford Coppola's ''The Godfather.''
2. Florence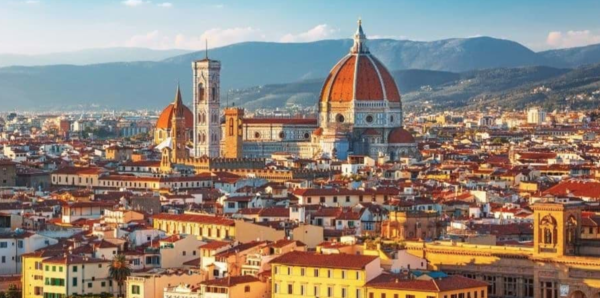 The town of Montecatini Terme is the base for our holidays in Tuscany and from here you can easily discover the birthplace of the Italian Renaissance. Home to the masters Michelangelo and Leonardo da Vinci, a walking tour of Florence is the best way to uncover its many gems. You can climb the 463 steps to the top of the famous Duomo (cathedral) for the best views of Florence, explore the historic Piazza della Signoria or see The Ponte Vecchio, which means 'old bridge' and is an icon of the city. The city of Florence, with its magnificent art and architecture, is just one of the highlights of a trip to Tuscany.
1.Venice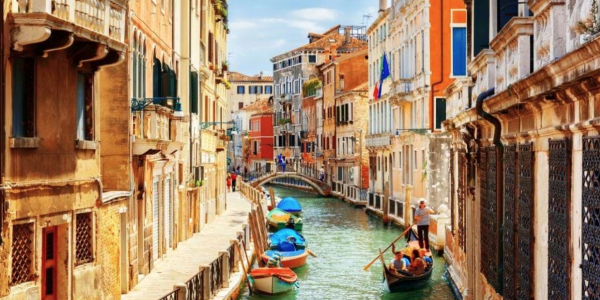 Known as the "Floating City", Venice is an archipelago of 118 islands connected by enchanting canals and bridges. See its famous landmarks such as St. Mark's Square Basilica, the main public square in Venice and one of the most famous in the world, the stunning Gothic building of Ca'd'Oro, and the imposing Palazzo Ducale. Make sure to take a stroll across the Rialto Bridge, one of the oldest in Venice, it connects the districts of San Polo and San Marco. We suggest experiencing a holiday in Lake Garda, as it's an ideal base to take day trips to Venice and Verona, a wonderful historic city and UNESCO World Heritage Site.
Do you want to experience 'La Dolce Vita?' Find your dream Italian getaway, check out Travel Department's wonderful range of guided holidays to Italy. Return flights, accommodation, transfers and excursions are all included on our Italy holidays. Our expert local guides will be available throughout the tour and can provide recommendations for the best sights to see in Italy during your leisure time.
About Travel Department
Travel Department is one of Europe's leading escorted tour operators with over 25 years' experience of crafting beautifully curated, inspirational itineraries to worldwide destinations, all accompanied by expert local guides. They offer a wide range of guided group holidays from City Breaks to Solo Travel to active and adventure holidays (including Walking, Yoga and Photography holidays) with their sister brand, TD active Holidays.
With multiple departure airports across the UK, you can fly from from Aberdeen, Edinburgh and Glasgow in Scotland. In Northern Ireland they fly from Belfast (plus Dublin and Cork) and for passengers from the South they depart from Bristol and a range of London airports.
The mood is upbeat, friendly, and light-hearted with conversations, storytelling, and sometimes even a little singing and dancing extending late into the evening. It makes for a fun, inclusive group where everyone feels welcome.
Travel Department's escorted holidays typically include flights, accommodation, transfers and guided tours. They carefully plan your trip, so you experience the best holiday highlights accompanied by a friendly local guide. With Travel Department you see more!
Tempted? Get your exclusive Italia! reader discount of an exclusive extra discount of £50pp* on any new 2022 Italy holidays of 7 nights or more by using the code: VP-ANTHEM50.