Ancient craft traditions are an integral part of Italy's heritage, but today's artisans face fierce competition from a world of mass-produced convenience and the preservation of these crafts is more important than ever, says Jenny Oldaker.
From exquisite glass creations in Murano to handcrafted Florentine footwear, each part of Italy has its own unique heritage of artisanal techniques – crafts that have been passed down through the generations and which have helped shape the communities in which they are practised. Such skills often go back hundreds of years, but today many are struggling to maintain their relevance in a society where convenience and low-cost are prized above craftsmanship and beauty.
However, a fresh appreciation for the value of traditional craftsmanship is growing, and people like Eleonora Odorizzi are part of this movement. She is the co-founder of Italian Stories, which connects travellers with artisans through workshops, demonstrations and tours, and believes that not only is it vital to preserve traditional skills, but that they are also a fantastic way to connect with an area.
"These workshops are wonderful places, full of curiosities, often linked to local production and the economic history of the area in which they evolved," she says. "And being able to visit the spaces where the craftsmen work is an unmissable experience." This is such an inspiring way to experience Italy as a traveller – and while the country has countless creative traditions to celebrate, here are ten destinations to explore from the north to the south of Italy, and the crafts for which they are famous.
Woodworking – Val Gardena, Bolzano
Winters in Val Gardena, in Italy's far northeast, are long and cold. And this is how woodcarving was first born in the area more than 400 years ago: as a means of spending time during the bleakest months, u sing readily available natural resources productively. Over time, the skills and reputation of the area's carvers grew and their sculptures became sought-after artworks, especially the religious pieces. Today several manufacturers maintain the woodworking tradition here, and their workshops and stores are perfect for learning more about the craft for which the area is known.
Franco Comploj is one of the companies still creating woodworks in Val Gardena, today run by the third and fourth generations of the family who founded the business in the early 1900s. "Woodworking is our origin – it is what we are, and we do it with passion," says current manager Franz Comploj, describing the craft's importance to those who keep the tradition alive today.
Lace-making – Burano, Veneto
Venice packs a substantial creative heritage into its labyrinthine streets, and this artistic ethos spills out onto the islands of its lagoon, where Murano is famed for its glass and Burano is a centre of lace-making excellence. The island's first lace dates back to around 1500, its origins linked to the island's fishing heritage and the manufacture and repair of fishing nets. When the women of the island began to transfer their net-mending dexterity to lace-making, the fine works they created garnered interest across Italy and beyond, and this delicate material was soon in demand by the great and the good across Europe, from the Medicis to the Tudors.
Burano's lace story can be explored at the Museo del Merletto, as well as the workshops that still create handmade lace, like the La Perla Gallery, owned by the Bon family, which are must-visits for understanding this ancient craft and its relevance today.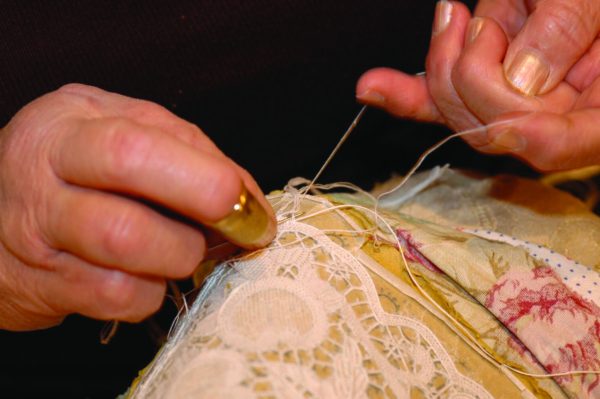 Violins – Cremona, Lombardy
The stringed instruments made by the luthiers of Cremona are among the most celebrated and coveted in the world. The golden age of the craft began in the 1500s, and the city's fame as a centre for excellence was sealed with the instruments made by Antonio Stradivari in the late 1600s. This master luthier was famous in his own lifetime and is even more so now, with his violins routinely fetching millions of pounds at auction.
Today the tradition of the luthier continues in Cremona and is a major part of this engaging city's heritage – so much so that it even features on the UNESCO list of Intangible Cultural Heritage. The process of hand crafting these beautiful instruments is painstaking, and the industry faces competition from luthiers outside Italy, including countries where high-volume production means the resulting pieces can be sold more cheaply. However, handmade Cremonese violins are so unique and special that it seems likely that they will forever retain their revered status among music lovers.
Jewellery – Valenza, Piedmont
There are plenty of places across Italy where jewellery is a finely honed and important art. But Valenza, in Piedmont, is the place that can boast the highest number of artisan gold and jewellery businesses in the country, and as a result this town is famed for its high-quality, hand-wrought products and is a magnet for jewellery aficionados the world over.
Francesca Ungarelli of Valenza jewellery maker Vendorafa explains why this is such an important centre for Italian jewellery: "Since the tradition of handcrafting jewellery began here, a lot of things have changed, like the introduction of state-of-the-art techniques, factories and so on, but one thing has always stayed the same: the handcrafting skills passed on through generations of goldsmiths, and the exceptional level of handcrafting. This authenticity and exceptional quality makes our district unique in the world."
Paper Marbling – Florence, Tuscany
A s the 'Cradle of the Renaissance', this city is famous for many creative pursuits, some of them still practised here today. One of the most spectacular is the art of paper marbling, or marmorizzazione. Although it is thought to have originated in East Asia, the technique was adopted here in the 16th century and workshops still flourish in the city, and marbled stationery and other items make beautiful souvenirs.
"For sure we [in Florence] contributed to developing this tradition," says Maria Giannini of artisan workshop Giulio Giannini, which opened in 1856 as a bookbinders and today continues the city's paper marbling tradition. "Because we still practise it, this technique of decorating paper is nowadays recognised as 'Florentine paper'. Like any other craft, it is an expression of our culture, and it brings beauty into our lives." Giulio Giannini also offers demonstrations and workshops, a wonderful, authentic experience to complete any Florentine trip.
Ceramics – Deruta, Umbria
Many Italian towns produce beautiful ceramic items, but none are as famous as Deruta – the 'town of potters'. Like many of Italy's traditional crafts, the production of majolica in Deruta goes back to the Middle Ages, fuelled by the abundance of clay in the surrounding hills. While various studios still create the town's distinctive ceramics today, remains of the ancient pottery kilns can also be seen in the town, offering a vision of the early days of this colourful craft.
Deruta's pottery heritage, passed down through the town's generations, displays a rare mixture of tradition and innovation, and the craft continues to evolve today, through workshops like Grazia Maioliche, which has been in operation since 1500 and is an ideal place to get a feel for this incredible art. You can also learn about this ancient craft at the Regional Ceramics Museum of Deruta.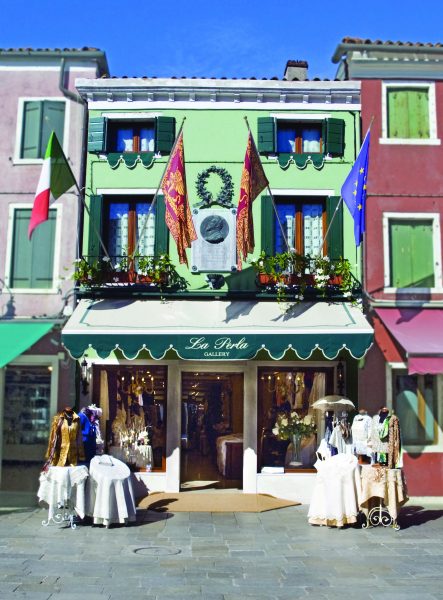 Steelwork – Frosolone, Molise
Right off the beaten track, tucked away in the littlevisited region of Molise, you'll find a town famed for its handcrafted steelworks. Frosolone has been a centre of excellence for cutting implements like knives and scissors for many years – once the whole region was a hub for the production of these items, and now this pretty town remains the only place in the area that still plays host to factories and workshops that forge all kinds of blades and cutting tools.
Frosolone is a beautiful place to visit in its own right, and as well as the workshops selling the locally made knives and the like, you can also visit the Museo dei Ferri Taglienti (Museum of Cutting Tools) for a complete picture of the craft for which the town is known. A 'Market-Exhibition' of Knives and Scissors is held in Frosolone each August too, making this a particularly good time of year to visit and buy one of this unassuming town's world-class products.
Presepi – Naples, Cumbria
Via San Gregorio Armeno in Naples is also known as 'Christmas Alley'. The simple reason is the concentration of craf tsmen creating intricate nativity scenes – presepi – on this narrow, atmospheric strip. The shops are full of handmade scenes and these days it's not just the traditional nativity figures that are sold – all manner of sculptures can be found, from caricatures of celebrities to naturalistic animal designs. The pieces are usually crafted in terracotta and are expertly decorated – the whole neighbourhood is a great place to wander to drink in the spectacle of hundreds of tiny (and large!) figures and faces gazing from shop windows. In some stores you may even be able to see the craftsmen at work. Quality along the strip can vary, with some shops selling mass-produced souvenirs rather than individually crafted pieces. Price is a good indicator of quality and craftsmanship, and to ensure you're getting an authentic work, try to buy directly from the maker.
Enjoyed this article? Check out the Italia archive.