New Year, new job? Thought you filtered through all your dream jobs – take a look at this one.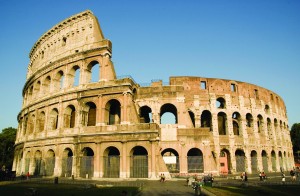 Italy has launched an international search for a new director for its most recognisable landmark – the Colosseum, where sweaty gladiators once fought to the death and petrified wild animals were slaughtered in their tens of thousands.
The ancient amphitheatre in Rome brings in five million visitors every year however it's been for but has suffered some tribulation over the years due to mismanagement, long queues and maintenance problems, with chunks of masonry regularly crumbling from its 2,000-year-old stone walls – not exactly inviting.
Its guardians have also attempted to tackle the issue of tourists graffitiing their names in marker pens and scratching their initials on the walls.
So the hunt is on – the international director will receive a salary of around 150,000 euros, this was announced by Dario Franceschini, the culture minister.
He also said that the Colosseum will be designated part of a new archaeological area in Rome that will include the ancient Roman Forum and the Palatine Hill, where emperors built their palaces.
The reform will mean that the new director has greater control of the Colosseum's finances, including the revenue brought in by ticket sales.
This is all part of a wider switch-up of the country's cultural heritage sector, which has seen several foreigners recruited to manage museums and run galleries in the last couple of years.
The new director of the Colosseum will be expected to "add value to the world's most important archaeological area," he said.
Could you bring back the crowd of 60,000 people, not to watch the gory spectacle of gladiators doing battle but perhaps to see a fantastic Shakespearian performance?