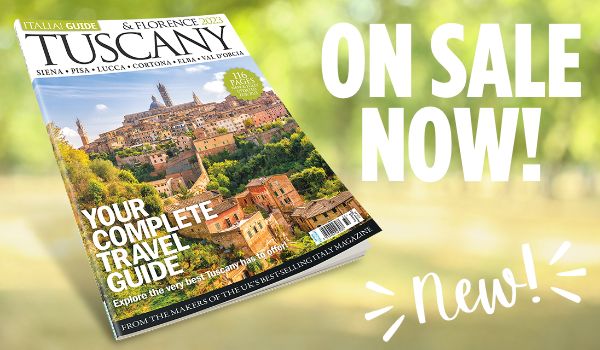 Our 2023 edition of the Italia! Tuscany Guide is here, bringing you the very best travel inspiration, advice and itineraries to make the most of your next trip to this much-loved region of Italy.
Steeped in culture, Tuscany offers the independent traveller a wealth of destinations: with tranquil corners away from the tourist trail, as well as familiar city hotspots like Florence and Pisa. In this new issue you'll find recommendations for where to stay and eat, serene country getaways, top attractions, alongside our pick of Tuscany's favourite gardens, festivals and beauty spots – plus a celebration of the region's finest food traditions.
Whether you're seeking a restful retreat, a city break, a cultural tour or an island vacation, there's plenty of expert travel advice here to inspire you!
You can also buy the digital edition of this issue here, or find your local UK stockist here.