Find some of the best places to stay, visit or eat while staying around Fiesole with Freya Middleton's guide to the highlights of the area…
Images by Freya Middleton unless otherwise stated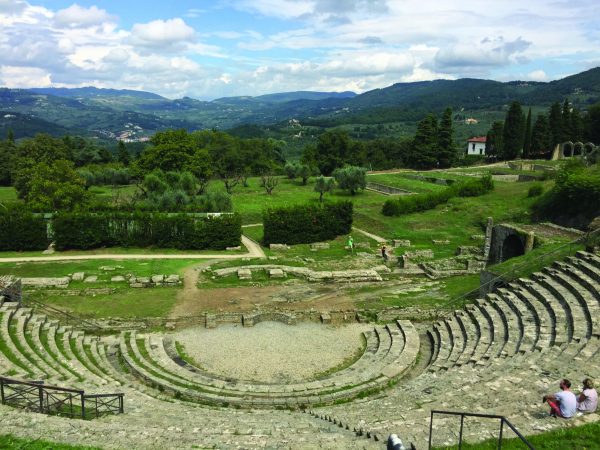 What to see and do
Via Portigiani 1, Fiesole
An annual theatre and music festival usually takes place at the Roman amphitheatre between June and September. Last year's event was cancelled, of course, and there were no announcements concerning this year's event at the time of going to press.
Via Portigiani 1, Fiesole
The archeological museum is, in normal times, open daily in the summer months (between November and February it is closed on Tuesdays). There is an admission fee but it's worth bearing in mind that all the Fiesole museums are included in the Firenze Card.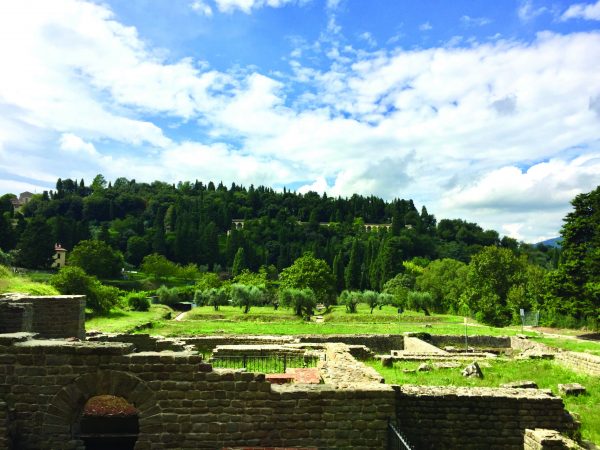 Via Giovanni Duprè 1, Fiesole
Small but fascinating, Fiesole's main art museum, the third of the institutions under the management of Musei di Fiesole, is usually open from Friday to Sunday, for an admission fee.
Via Vecchia Fiesolana 26, Fiesole 
Now owned and run an American research university, this is a working campus, but you can visit the beautiful gardens upon request from Monday to Friday in the mornings and afternoons during university term time. An admission fee applies.
Via Beato Angelico 2, Fiesole
The Villa Medici was built for pleasure and is privately owned, but again you can visit the gardens upon request. Admission fee.
Convent of San Domenico
Piazza San Domenico 4, Fiesole
It will take you half an hour to walk to San Domenico but it is worth it. Open mornings and afternoons. No admission fee.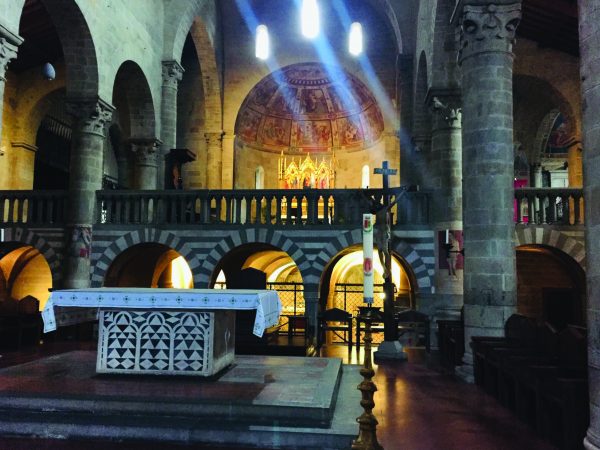 Cathedral of St Romulus 
Piazza della Cattedrale 1, Fiesole
The Cattedrale di San Romolo has a statue of the saint by Giovanni della Robbia and a chapel with works by Mino da Fiesole. It is open to visitors mornings and afternoons, without an admission fee.
Church and convent of St Francis
Via San Francesco 13, Fiesole
The Convento di San Francesco is likewise open mornings and afternoons daily, without an admission fee.
Where to eat and stay
Via San Francesco 18, Fiesole
The 'Palace of the Etruscans' restaurant is halfway up the hill that leads to the church and convent of St Francis, so it's convenient for walkers, and the view is quite lovely. It is known for the quality of its steak.
Piazza Mino da Fiesole 33, Fiesole
This friendly trattoria just off Piazza Mino da Fiesole has an excellent Tuscan menu. If you want to eat well in Fiesole itself, without spending a fortune, this is the place to come.
Via Doccia 4, Fiesole
This luxurious 5-star hotel is part of the Belmond group and is set in a villa dating to the Renaissance period. They have a separate restaurant, so lunch or dinner, or simply an aperitivo, here is an option as an external guest.
Via Benedetto da Maiano 4, Fiesole
Walking into the Pensione Bencistà feels like stepping back in time and becoming a character in A Room with a View or something similar. The rooms are simple but nice. The view is wonderful and the garden is peppered with wisteria. They have a restaurant, but meals for external guests are an option on weekends only. Nevertheless, an aperitivo, or a cup of tea, if you prefer, can be organised in the early evening upon request.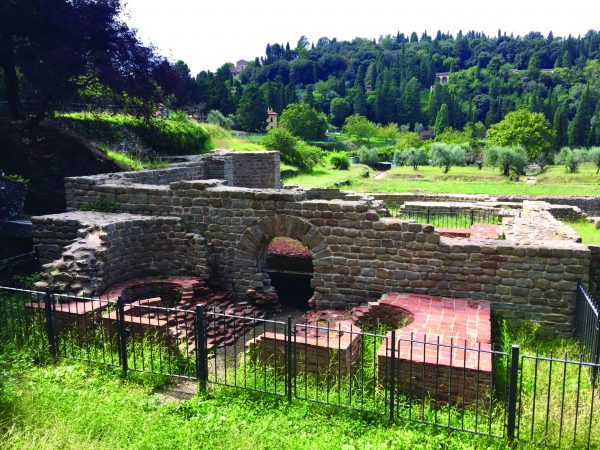 Getting there
By bus or taxi: Local city bus number 7 from Florence (departure Piazza San Marco). The bus runs every 20 minutes and takes 30 minutes to get to Piazza Mino da Fiesole (terminus). A taxi will cost about €20- €25 each way.