ITS ITALY is leading a pioneering group giving life back to local communities in Italy, restoring ancient properties, facilitating investments in local businesses and supporting the local circular economy
Images © Shutterstock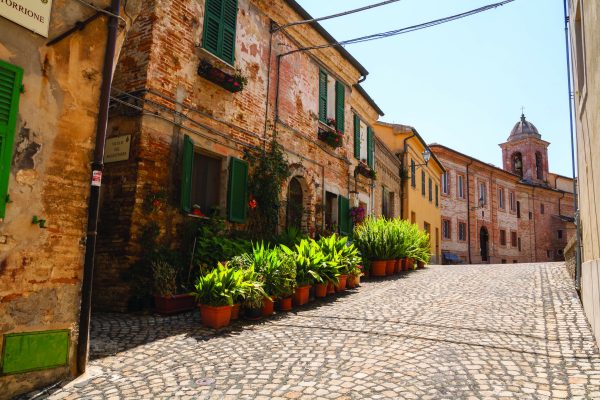 From the stunning hilltops of the Apennines to villages full of history and culinary traditions, the Marche region is an authentic Italian gem. After visiting the rolling countryside of Le Marche, many start daydreaming about buying a property or a business and building a new life in a place surrounded by nature and history.
Yet, in the past, daunting bureaucracy, dealing in a different language and high costs would have crushed any plan of moving to Italy. ITS ITALY has turned the tables, however, with an innovative solution to help foreigners interested in Italian properties as well as local communities affected by depopulation.
The London-based start-up offers a virtually stress-free process to find and buy Italian property to customise with guaranteed cost and timescales. On its platform, interested buyers can choose, vet and configure properties to their individual needs. ITS ITALY then takes care of all the administrative procedures and local Italian contractors, while offering English speaking lawyers and accountants to certify the entire process
Sustainable Investment
ITS ITALY does not only focus on the restoration of ancient buildings, however. This Italian-led company facilitates buying properties in Italy for foreigners and works closely with the local communities to help them regenerate their social fabric.
ITS ITALY is, therefore, neither an estate agency, nor a developer, nor a consultancy service company. Rather, ITS ITALY is a lifestyle company that collaborates with Italian municipalities to select and restore properties in order to help entire communities.
Instead of building new houses, ITS ITALY offers 'ready-to-use' renovation plans and historical buildings (not new-build) with all the commodities of modern homes but without any hidden surprises in terms of costs or timescales. Every property is selected in collaboration with the municipality and is at the heart of broader recovery plans for the entire village. For this reason, every building is restored with its original materials to preserve the property's portfolio heritage. The company also helps to build financial plans to make these properties sustainable.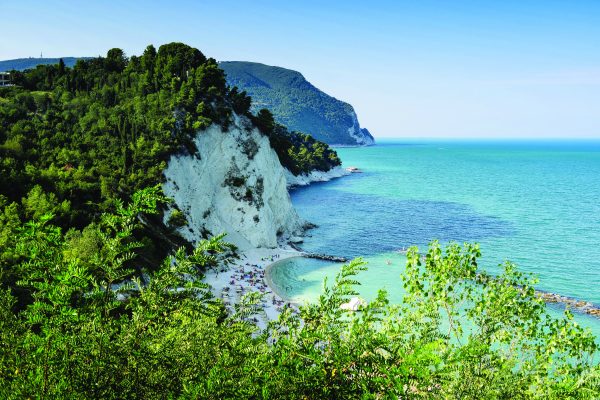 Although ITS ITALY's project is perfect for people looking to move to Italy, the company also manages the properties and rents them out, to guarantee their members a passive income when they are not using them. Thanks to the interest of thousands of subscribers worldwide, ITS ITALY is now leading the regeneration of ancient Italian villages in some of the most beautiful and culturally rich locations in the country. Just one year on from its creation, ITS ITALY now covers more than fifty small villages, such as the beautiful villages of Montedinove and Offagna, both in the Marche region, famous for its mountains and hills.
Situated on the highest peak of the Marche hills, Montedinove offers a stunning view sweeping over the Adriatic coast all the way to the Sibillini Mountains, from Monte Conero to the Gran Sasso d'Italia. Here ITS ITALY will soon have a beautiful property which will then be split into three units. Other properties are also currently selected.
At that point, Montedinove will also join the project of ITS Lending, the first crowdfunding platform dedicated to restoring properties in ancient Italian villages. Founded by ITS ITALY at the end of 2021, ITS Lending has already successfully closed three deals and will soon scale up to four or five deals to choose from each month.
Local Collaboration
Soon, the platform will also open a crowdfunding line dedicated to supporting commercial and artisanal businesses in all these villages. All the properties presented on ITS Lending have been carefully chosen by ITS ITALY and have already been booked by a final buyer, making the process more secure for investors. Both ITS ITALY and ITS Lending aim create concrete opportunities for everyone to participate in the regeneration of Italian villages, while also supporting the existing local economy.
In order to help the municipalities, ITS ITALY is also dedicated to helping its members integrate fully within the local communities. The successful collaboration between locals, businesses and 'new residents' favoured by ITS ITALY is already paying off, and new initiatives are expected to completely change the economic profiles of many villages, such as Offagna. An historic village with a medieval fortress near the Conero Rivera located in a panoramic setting, Offagna is now becoming a digital village and an open-air laboratory of the local circular economy.

Offagna will be one of the first villages benefitting from a cashback card to be invested in the territory. The card was created to boost the circular economy on the territory, and further strengthens the union between residents and visitors.
The proceeds from the cashback will go to cardholders as well as to social projects to promote the area – for example, to initiate village decorating projects, finance scholarships for young people, or to create a fund for new local start-ups, who will be able to use the co-working space to start their own business.
Collaborating closely with the municipalities on their recovery projects, ITS ITALY is now leading the regeneration of ancient Italian villages while also making the dreams of thousands of foreigners come true. Moreover, the company offers the possibility of getting involved in entrepreneurial projects in the local area as the project goes beyond promoting rural villages for just tourism. ITS ITALY allows everybody to become an integral and active part of the communities. As the company's motto says: "Don't just visit, belong!"
Most importantly, ITS ITALY's project aims to trigger and sustain a virtuous cycle between urban regeneration and investment with a high social impact. This way, the company is making these villages far more attractive for future generations and young families by persuading them not to move away.
ITS ITALY offers more than properties in ancient Italian hamlets: it offers the possibility of actively contributing to the renovation of these traditional villages and preserving thousands of years of precious historical heritage.
Find out more about ITS ITALY on their website. Liked this article? Discover more like it in the Italia! archive.