It was our sad duty last month to mourn the passing of a great man – the fantastic Antonio Carluccio. 
For three decades now, Antonio Carluccio has been a public figure in all our lives, sharing with us his passion for and love of Italian cooking…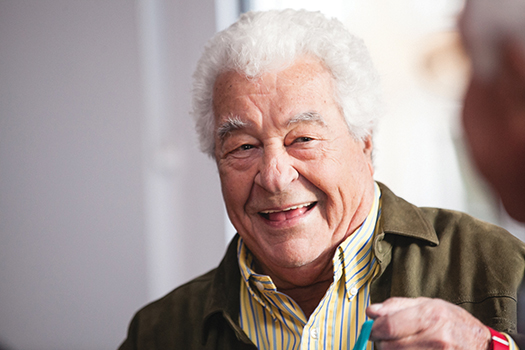 An appetite for life
Chef, author and businessman, Antonio Carluccio came to Britain in 1975 to work as a wine merchant and went on to establish himself as the pre-eminent authority on Italian food in the United Kingdom. He took ownership of the legendary Neal Street Restaurant in Covent Garden in 1989 and there nurtured the careers of not only his best friend Gennaro Contaldo, but also of his protégé, Jamie Oliver. His books, television work and eponymously-named chain of Italian food shops made him a household name in his adopted country, even among those who do not fully share our love of Italian culture and cuisine.
Born in Vietri sul Mare, in the province of Salerno, the fifth of six children, he moved to Piedmont at an early age, when his father's work as a stationmaster required the family to leave Campania. There he began to develop his knowledge of mushrooms on frequent foraging expeditions with his father, and to learn about a new food culture that was quite different from that of his place of birth. After his military service, he worked briefly as a journalist for La Stampa and as a sales representative for Olivetti, before moving to Vienna at the age of 21 to study languages. He then spent 13 years working as a wine merchant in Hamburg, a job which eventually brought him to Britain.
Though he always seemed to the public to be happy and carefree, his life had always been punctuated by periods of depression, to the extent that in 2008 – just after he had been awarded an OBE – he attempted, quite seriously, to take his own life. That episode led to the Priory, from which came a renewed vigour and zest. "It was something I hadn't spoken about before, with colleagues – even friends, really," he said. "I didn't want the burden of people asking me what I, a successful man, had to be depressed about. And so I concealed my real feelings, and I survived by telling jokes. I wanted people to know that I was jolly. Because that's how people who didn't know me very well always thought of me: jolly."
We will remember him as jolly, as amiable, as funny, as fun. But we will also remember him for his joy of mushrooms, his passion for pasta, his love for life, and for everything he taught us about Italian food.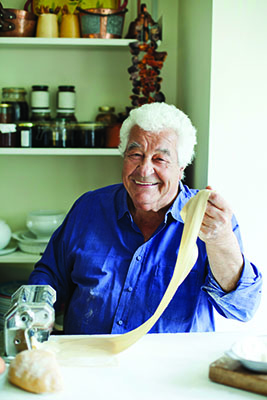 Zipping around the highways and byways of Italy in two TV series of the Two Greedy Italians brought Antonio Carluccio and Gennaro Contaldo together on screen. Their (mis)adventures around Italy and unstinting delight in the food of their homeland made for very entertaining watching as the natural ease and gentle bickering of old friends translated so well for the small screen. But their friendship goes back much further than 2011-12, when the programmes were filmed.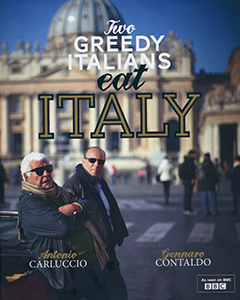 Friends for more than 30 years, they first met back when Gennaro worked for Antonio at his Neal Street restaurant. "We shared so many beautiful things, but what can you say when you have lost someone so dear? I was very lucky to meet him," Gennaro told us.
Despite ups and downs, their friendship has stood the test of time; they'd call each other every two to three days, and every season they would go foraging for mushrooms and other wild bounty, with Gennaro regularly cooking up the spoils for Antonio. Only this summer, they were both at Jamie Oliver's Big Feastival in the Cotswolds, showing off their skills, and Antonio had more plans for the coming year, before he passed away this November.
"It was a huge shock when I heard the news," Gennaro said. "He was more than a friend. The world has lost someone so important and well-loved and I was very lucky to have the incredible time we shared. In our lives, we can count the number of truly great friends on the fingers of one hand, and now it feels like my hand is missing a finger."
Antonio Carluccio in print
The pasta master and his recipes…
Antonio Carluccio wrote more than 20 books on and around his life-long love of Italian food, including his autobiography, A Recipe for Life, published in 2012, and his collaborations with long-time friend Gennaro Contaldo in the books from the Two Greedy Italians TV series.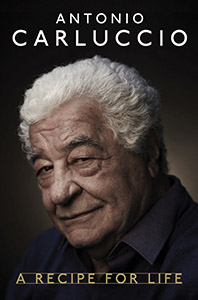 His first book, An Invitation to Italian Cooking, was published in 1986. His most famous work, Pasta, was published in March 2014 and is a seminal treatise on Italy's favourite food. His last recipe book, Vegetables, published in October 2016, was so popular that it was reprinted in 2017. In this book he shared his immense knowledge of cooking with vegetables and his passion for placing them at the heart of the meal. He summed it up when he said, quite simply, "Vegetables are very important in Italian food culture."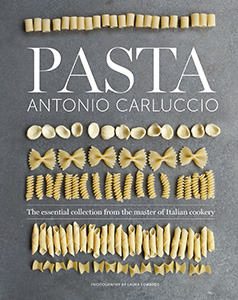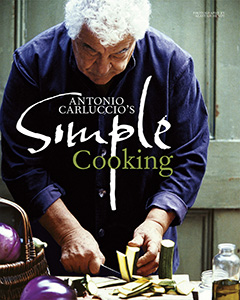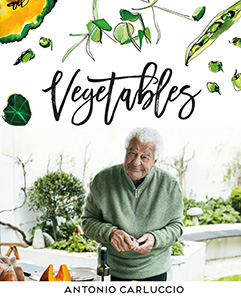 A purist in his approach, Carluccio's recipes have always celebrated simplicity, seasonality and fresh ingredients. His books are a joyous celebration of Italian food and an inspiration for any home cook who wants to bring the flavours of Italy to their kitchen.