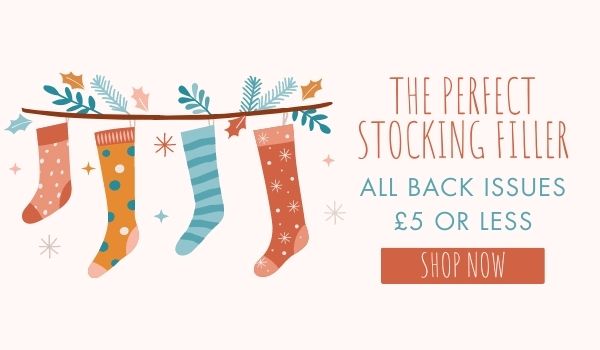 Looking for those extra bits to make Christmas that little bit more special? Then take advantage of these amazing discounts!
We've discounted all back issues and specials across the entire Anthem portfolio to £5 or less, meaning you can pick up an absolute bargain and round off your gift-shopping with a flourish! We have a huge range of magazines – from food, running, and travel, to music and art, there really is something for everyone!
So get those stockings stuffed – just use the code SANTA21WEB on any magazine that takes your fancy!
Click here to browse all the magazines available
Click here to take a look at Italia! back issues and specials
*This offer is only available to UK customers and does not apply to the issue currently on sale.