Our experts are here to help with all your questions about Italy. This month, travelling around Puglia, fractional ownership in Le Marche, and starting a new business in Italy…
Discovering the south 
Q: We are planning next year's holiday to Italy, and have both managed to get two weeks off next year rather than our usual one! We want to make the most of the trip, staying at more than one place if possible. Could you please give us some advice? We like the idea of discovering more than one destination during our stay. We have enjoyed holidays to places like Venice and the Lakes previously but haven't really explored Puglia and the south.
David Clark, by email
A: Italy's south is perfect for a self-drive holiday, and with two weeks to enjoy it you're sure to be able to tick off plenty of its many highlights.
Puglia is one of my favourite parts of Italy, and is a region that could easily fill two weeks of travels on its own. But to give you time to discover a little more of the south, I'd suggest spending five nights here. Alberobello (home to Puglia's famous trulli houses) is a must-see, as are the nearby towns of Locorotondo and Cisternino. I'd also suggest that you visit the baroque city of Lecce, the whitewashed hill town of Ostuni and one of the beach resorts such as Polignano a Mare.
The city of Matera is just over the border into Basilicata, and is another place I'd recommend spending a few days in. It's famous for its ancient cave houses, which spread over a hillside – panoramic terraces dotted around the city give you a great view of these houses, as well as of the dramatic gorge that sits below Matera.
Earlier this year, I visited the region of Calabria for the first time and was stunned by how beautiful the coastline was. I'd suggest staying in the seaside town of Tropea, which gives you plenty of restaurants, gelaterias and cafés, plus easy access to the unspoilt beaches of the Capo Vaticano. It's around four hours' drive from Matera, through some spectacular mountain scenery.
Combining these three regions would make a wonderful southern Italian adventure, but you could also squeeze in another stop if you didn't mind a little more driving. Cilento is around four hours away, and boasts empty sandy beaches, a cave-dotted coastline and a huge national park. It also puts you within reach of Paestum, where you can visit the well-preserved Greek temples.
Our 'Undiscovered Italy' itinerary takes you to all four regions across 15 days, flying into Naples and out of Bari or Brindisi in Puglia. We recommend three nights each in Cilento, Calabria and Basilicata, then five nights in Puglia, but (like all our itineraries), these can be changed to suit you.
Lara Crowe, Italy Expert at Citalia 
Fractional ownership in Le Marche 
Q: We are attracted to the idea of fractional ownership at your new property in Le Marche but would like to know more about the area, and about the property we are buying into as well. Is there any way we can visit the region with you in order to get more of a feel of what we might expect?
Sam Long, Surrey
A: From afar, it is impossible to fully appreciate the unique landscape, tranquillity, and natural beauty of Le Marche and Il Riposo, our latest property. We always invite our prospective owners to come and stay in our 15th-century Palazzo Scarsini apartment for a few days. We give you a tour of the property and the local area. Afterwards we meet up for a relaxing lunch or dinner in one of the many wonderful restaurants and answer any questions you may have. Most people then like to go off and explore on their own and we are happy to give you recommendations for excursions and restaurants. There is no pressure, we never do a hard sell, we don't need to!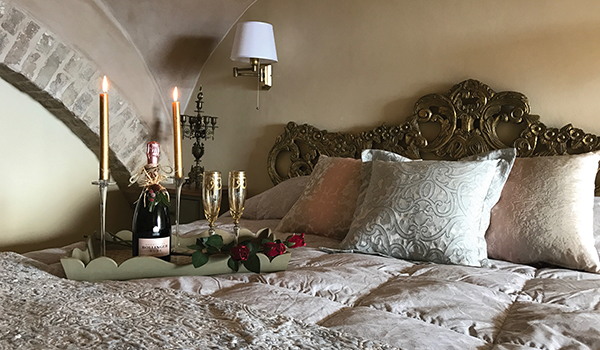 Dawn Cavanagh-Hobbs, Appassionata
Starting a business
Q: I am about to embark on a venture here in Italy. I have Having lived here for about four months now, I am not not a resident as yet, but assume I will have to be one when I start my antiques retail business here. I have been in business for over 15 years and am very familiar with the day-to-day running of a business and have knowledge of buying throughout Europe. I am keen to start this business as soon as possible – I have found premises already.
Please can you tell me exactly what are the necessary criteria to start a business in Italy. I realise I do need a good accountant, and a lawyer, but I would appreciate some advice on the legalities that affect me as an individual. I do of course have a Codice Fiscale, which I obtained when I arrived.
Mike Leslie, by email
A: The first step to take to open a new business in Italy is to go to the information desk of the local SUAP offices (Sportello Unico Attività Produttive). The SUAP office is generally the main point of contact for those who need information on all the administrative and legal requirements to start a new business, such as registration of the business with the Chamber of Commerce, VAT registration and relevant communications to the Italian tax authorities for national insurance contributions, to name a few.
The legal requirements to obtain a licence for the business field you wish to operate in may include a clean credit and criminal history record. At this very early stage of the starting up process, it may be helpful to request the advice of a legal professional (such as a lawyer or an accountant) to discuss the most advantageous and tax efficient forms of business and legal structures for your business, ie: a limited company (SRL) or simpler and cheaper corporate or business structures that are more suited to your individual business in the medium and long term. European citizens are entitled to work in Italy (as employees or self-employed) with the sole exclusion being those activities that Italian law specifically reserves to Italian citizens. It is however important that EU citizens register their presence with the local registry office (Anagrafe) within three months of the date of first entry.
Non-EU citizens wishing to start a business by setting up certain types of companies or wishing to work as directors or legal representatives of certain types of corporate structures, must be in possession of a residence permit. In addition, in some circumstances, other requirements, such as the so-called reciprocy condition, may apply. In such cases, the person in question can start a
business or set up a company if the country of which they are a citizen gives Italian citizens similar rights and entitlements.
Laura Protti, LEP Law