The region of Trentino is famed for its winter sports rather than it wines, but what can you expect to drink to accompany dinner après ski? Italia! investigates the grapes that grow on the slopes in the summer…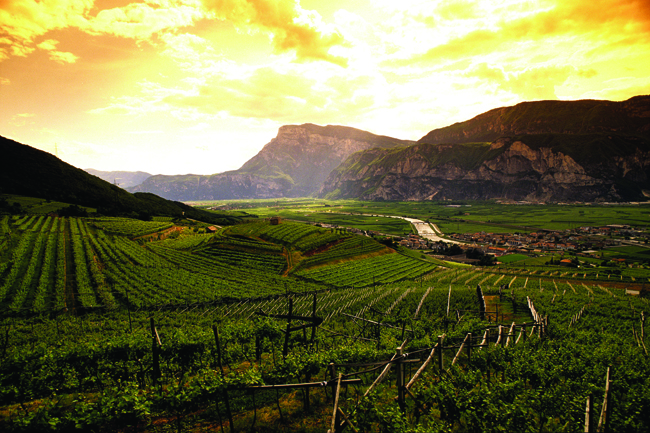 The northern region of Trentino, which lies between Lombardy to the west and the Veneto to the east, is one better known for its skiing than its wines. Framed to the north by the mountains of the south Tyrol, its slopes are, nonetheless, coated in vines, and wine production is prolific. The best known wine – which even many wine buffs would not have heard of – is the Trentino DOC Nosiolo, a very delicate white wine made from the Nosiolo grape variety that thrives on the slopes Valle dei Laghi and Val di Cembra.
Some of the best grapes are kept back, dried and used to make a version of Vin Santo, the sweet dessert wine most associated with Tuscany, though Trenito Vin Santo does have its own DOC. Red wines are rare, though do look out for the young, fruity Trentino DOC Marzemino next time you go skiing in the region!