Italy has too many glorious mosaics to mention. Rich in artistry, history and beauty they truly are a labour of love.
1. Emperor Justinian
Ravenna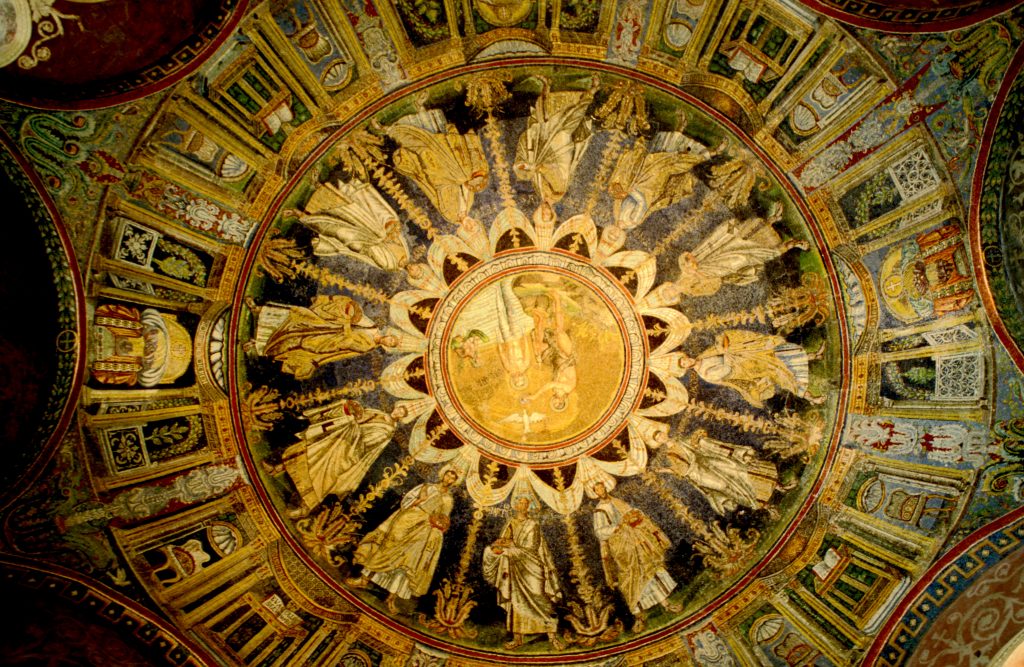 Ravenna was once the capital of the Western Roman Empire, and the town where Dante wrote much of the Divine Comedy. This is a town with a vast cultural heritage and foremost among the long list of must-see attractions in Ravenna is the Basilica of San Vitale, the most famous monument in the town and the most important example of Byzantine art outside of Istanbul.
The church, which was begun in 527 and completed in 548, houses the best preserved mosaics outside of the Turkish capital. Two of the most famous can be found in the apse. Here the mosaics of Emperor Justinian and his consort Empress Theodora, who was originally a courtesan, face each other. Justinian is perhaps not as widely known now, yet he is a saint in the Eastern Orthodox church and had ambitions to restore the Roman Empire to its former glory. Numerous other mosaics adorn the walls of the basilica, including some beautiful scenes from the Old Testament.
2. Floor mosaic
Aquileia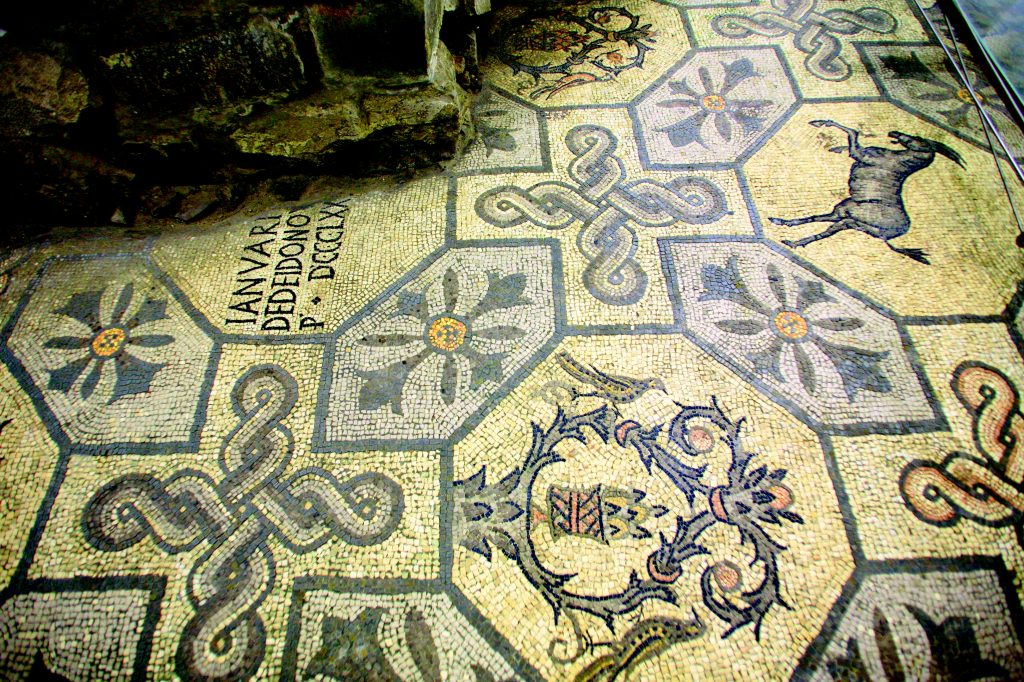 Once the fourth city of the Roman Empire, Aquileia is home to Europe's largest Paleo-Christian mosaic floor. The basilica was rebuilt in 1348, following an earthquake, and has a transparent walkway that allows visitors to see the 4th-century floor, which depicts Christianity's early days, several Roman notables and animal scenes.
3. Monreale 
Sicily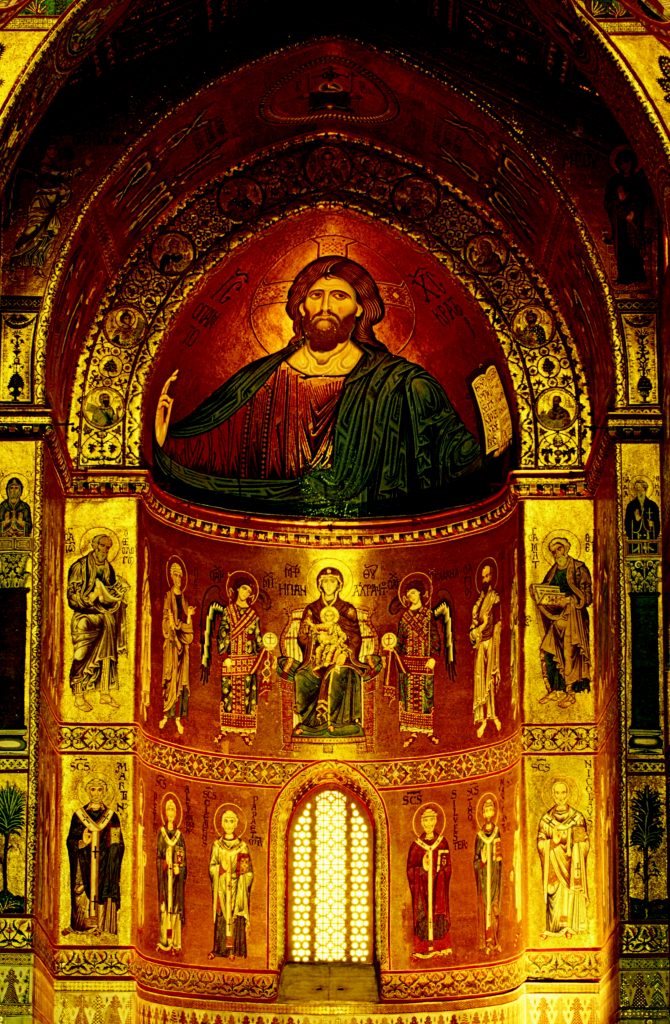 Borne of a desire to build a cathedral greater than anything ever built before, this shimmering delight in Monreale is one of the finest example of Norman architecture anywhere in Italy. The golden mosaics inside depict scenes from the Bible and it's truly the 'bling' of the mosaic world. This opulent gem was completed in 1184.
4. Villa Romana del Casale
Sicily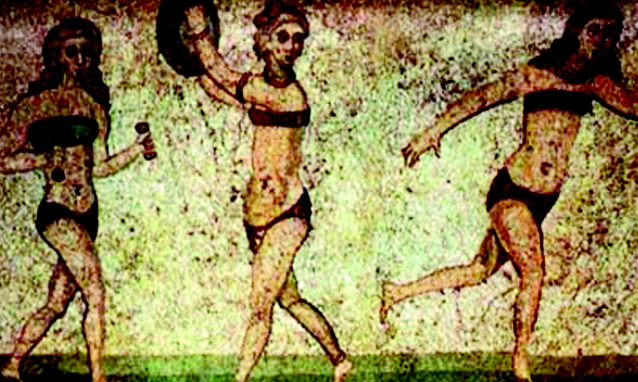 This 3rd-century Roman villa is home to some of Italy's most celebrated mosaics various exercises alongside hunting scenes and other pleasure orientated activities. The villa was only fairly recently discovered following a landslide in the 12th century.
5. St Mark's Basilica
Venice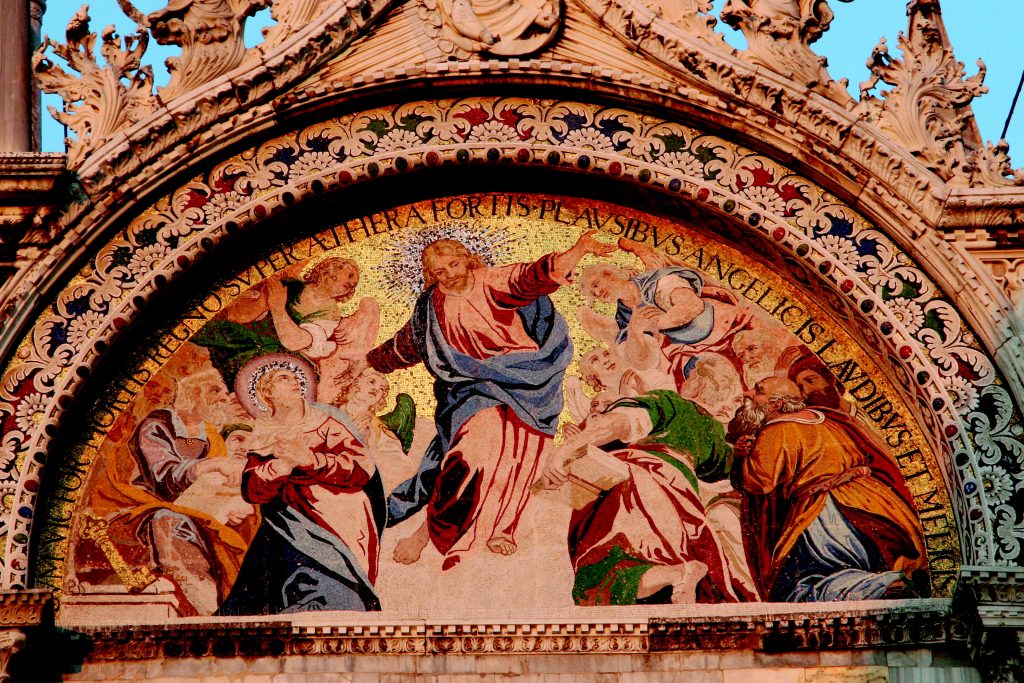 This church is a hotchpotch of various styles, with nods towards Byzantine, Romanesque and Renaissance architecture. Thanks to the vast wealth of Venice, various embellishments have been made to the original, including the addition of some fine mosaics from the 11th to the 18th century, both inside and outside the basilica.
Tags:
Aquileia
,
mosaic
,
Ravenna
,
Sicily
,
St Marks Basilica
,
Top Five