Hundreds of fascinating, historic castles decorate the Italian landscape from the tip to the top of the peninsula. We've chosen five of our favourites…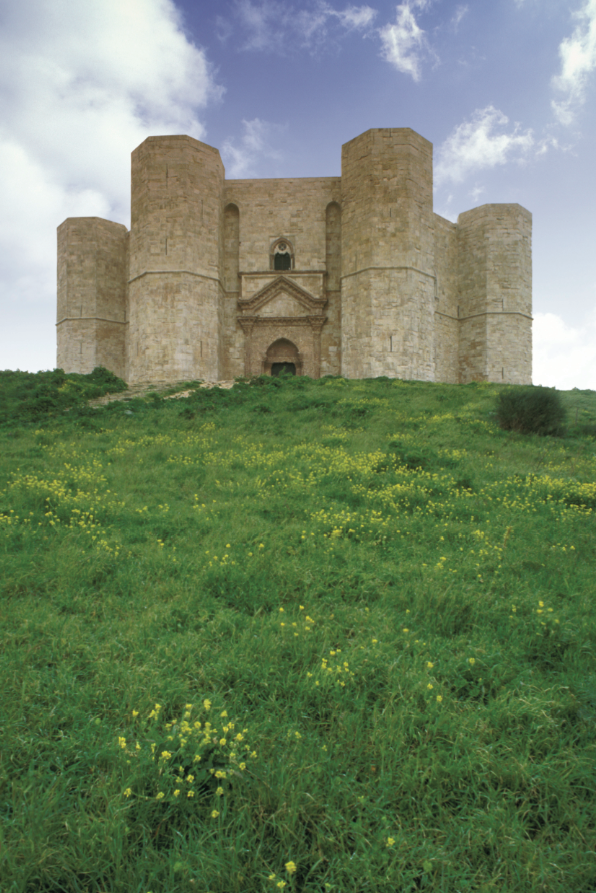 Castel del Monte
Bari, Puglia

Emperor Frederick II built this immaculately planned castle near Bari in the 13th century.
A masterpiece of architectural achievement, the castle's octagonal theme is intrinsic to its design. During medieval times the square and circle were held as symbols of the strength and vitality of both heaven and earth, and the octagon was regarded as a median between the two. The number eight is recurrent theme of the castle's build, and is seen in the shape and number of towers as well as the external perimeter. The castle's original purpose remains uncertain, as its structure lacks some typically military elements, making it unlikey to have existed as a defensive fortress.
The Italian government bought the castle in the 19th century and began the process of its restoration in the 1920s. Much-loved and admired by the public today, 750 years after its conception, the magnificent Castel del Monte was named a World Heritage Site by UNESCO in 1996.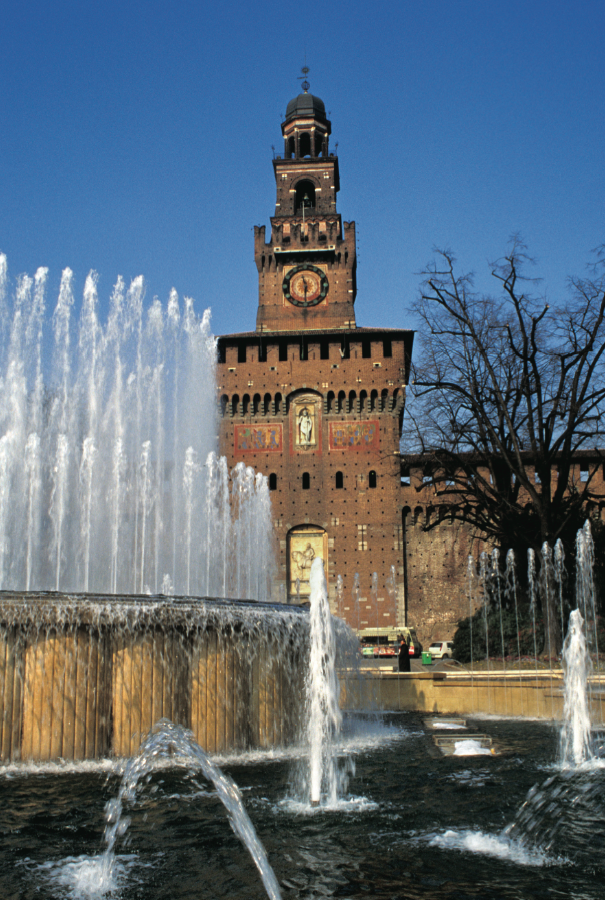 Castello Sforzesco
Milan, Lombardy

The original construction on this site began in the 14th century, but work started in earnest in 1450 under the orders of military leader Francesco Sforza. This beautiful Milanese castle was damaged by bombing during World War II, but now houses two of the city's most important museums.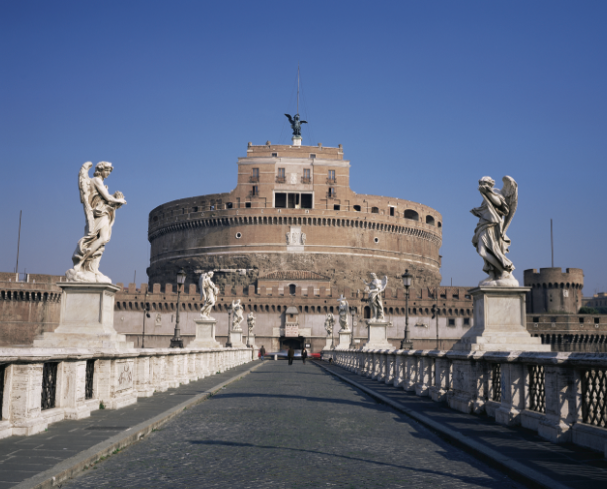 Castel Sant'Angelo
Rome, Lazio

With its unmistakeable cylindrical shape and scenic position along the shore of the Tiber River, Castel Sant'Angelo is one of Rome's most famous landmarks, first commissioned by the Roman Emperor Hadrian. Today it is visited by tourists from all over the world and is home to the National Museum of Castel Sant'Angelo.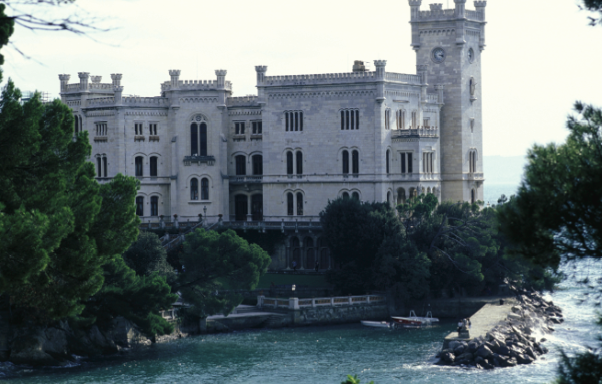 Castello di Miramare
Trieste, Friuli Venezia Giulia

Built between 1856 and 1860 on a cliff according to the wishes of Archduke Maximilian of Habsburg (later to become Emperor of Mexico), this eclectic building was designed by by Carl Junker. The castle's extensive park (22 hectares) is on the seashore and was designed by the Archduke himself.

The Rocca di Castell'Arquato
Province of Piacenza, Emilia Romagna

Built between 1342 and 1349 under the orders of Luchino Visconti, this fine fortress passed to the Scotti family in 1404, then to Filippo Visconti. In 1466 it became a part of the Sforza family's estate, and in 1707 it was incorporated into the Duchy of Parma and Piacenza.
Tags:
Castles
,
Italian Culture
,
Italian History
,
Top 5