Whether you're loved up or free as a bird, here are three great things to get involved in around Valentine's Day in Italy
Cioccolentino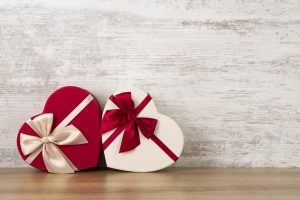 10-14 February
Terni
It might be something to do with the fact that it's an aphrodisiac, but romantics have been treating their significant others to chocolate for years. If you fancy going beyond that box of high-street confectionery this Valentine's, why not head to this choc fest in the city of Terni, Umbria – birthplace of Saint Valentine himself. For five scrummy days, the Piazza della Repubblica will become a shrine to the sugary treat, with stalls, demonstrations and even sculptures crafted from chocolate!
Saint Faustino's Day
15 February
Nationwide
When you're not in a relationship, Valentine's Day can be a painful (or sickly) experience. But don't fret, singletons – today is all about you. For some reason, Faustino has been adopted as your patron saint, and on this day 'singles' associations across Italy organise events for people without partners. Faustino (along with Jovita) is also the patron saint of Brescia, and the northern city teems with more than 600 stalls, while live entertainment and fireworks contribute to the fun.
Verona in Love
11-14 February
We've already mentioned Cioccolentino as an option for Valentine's Day, but if you don't have a sweet tooth, Verona is another popular destination for lovebirds at this time of year. For four days, Romeo and Juliet's home city turns Cupid as its restaurants offer romantic menus, its bars and concert halls reverberate to the sound of seductive music, and its ancient walls become a palette for thousands of love notes and pictures. Just make sure you don't forget the ring (hint hint).    
Valentine's Day