The Carnival of Ivrea in Piedmont boasts a unique and intriguing element that sets it apart from other Italian festivals… the Battle of the Oranges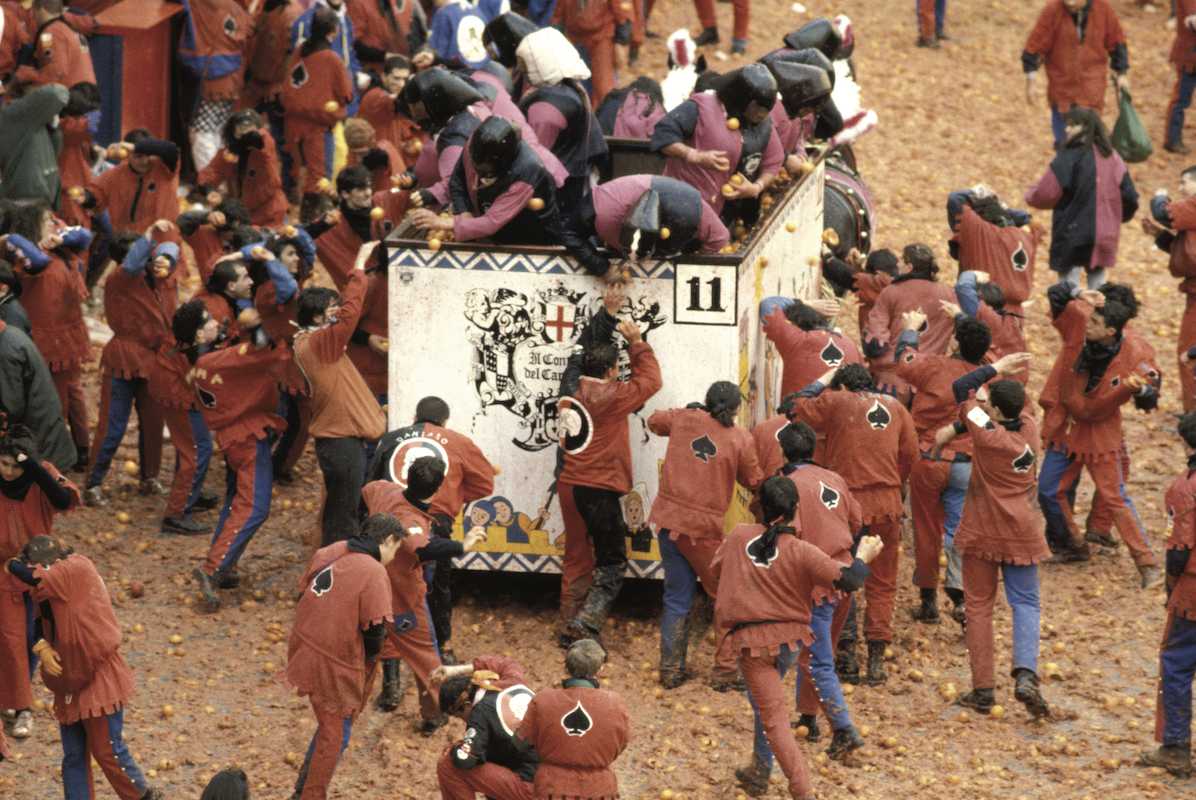 Like all Italian carnivals, that of Ivrea is a feast of colour and spectacle. However, people come from far and wide to enjoy a particularly unusual element as nine competing teams are pitted against one another in an enormous orange fight around the town. This fruity battle has its roots in the middle ages as it is based on the rebellion of the masses against tyrant lords who presided over the town in the 12th and 13th centuries.
In the past the ritual was enacted in a less formal manner using beans. Then, in the 20th century girls started throwing oranges from their balconies at boys on the carnival floats to attract their attention. The boys began to retaliate in kind and soon the contest as we know it today was born. The fight now has formal rules and takes place between those in carriages (representing the tyrant's guards) against those on foot (the rebels).