A symbol of the very founding of Rome, the Capitoline Wolf – a bronze sculpture – has been housed in the Palazzo dei Conservatori since 1471.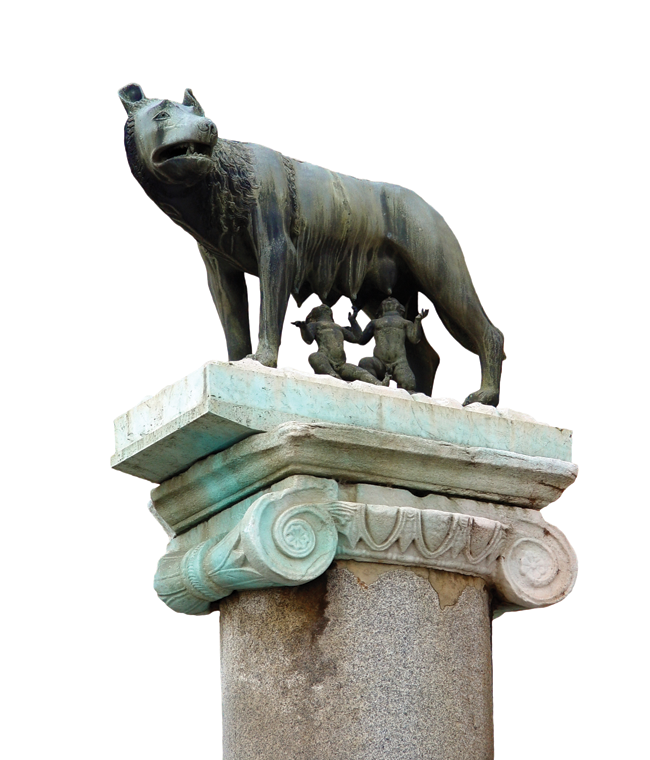 The story goes like this… It was as long ago as the mid-700s BC. Numitor, the grandfather of the twins Romulus and Remus, was usurped by his brother Amulius, and the twins were cast into the Tiber River to die. However, a she-wolf chanced upon those who were to become central to the creation of Rome as a city and civilization and raised them as her own, feeding them with her milk until a shepherd, Faustulus, found them and looked after them into adulthood.
The symbol of the foundation of Rome – the she-wolf and the suckling twins – was immortalised in bronze, though no one knows precisely when. Very early statues of the scene are said to have dated back to around 300BC, though the bronze version that resides in the museum of the Palazzo dei Conservatori in Rome has been carbon-dated to have been cast around the 11th or 12th centuries AD.
As well as being a symbol representing the foundation of Rome (it was favoured by Mussolini, who declared himself the founder of 'New Rome') it has also been adopted by Siena, and an example can be found within walking distance of that city's famed Piazza del Campo. According to legend, Siena was founded by two sons of Remus.