This picture perfect scene in the region of South Tyrol has been at the heart of territorial disputes between Italy and Austria – and who wouldn't want to claim ownership over such beautiful land?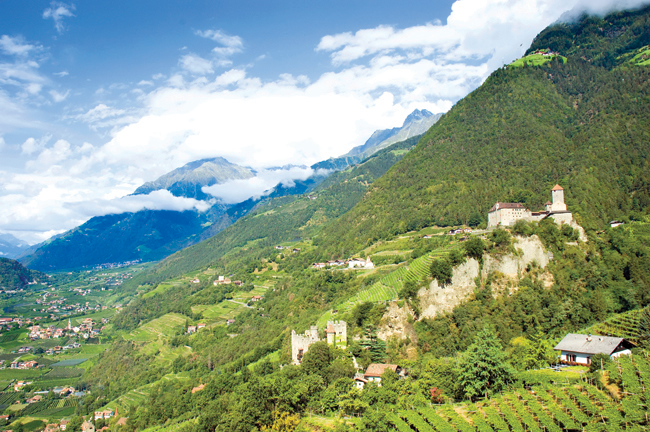 This spectacular vista in the northeastern tip of Italy has been appreciated by residents of Tyrol Castle and the surrounding hillside for almost 1,000 years. In its early years the castle was reconstructed a number of times and remained the ancestral seat of the Counts of Tyrol until 1420. These days, the structure has been in peril due to the steep gorge on which it lies, with some parts falling away down the cliffside.
In the 19th century the significance of the castle was fully appreciated and it underwent a restoration project to lift the fortress to its former glory. The region of South Tyrol has had a turbulent past with continuous arguments over its sovereignty between Italy and neighbouring Austria and was identified as one of the key battlegrounds by Mussolini during World War I.
The region was eventually awarded to Italy, but has managed to remain autonomous and multi-ethnical. Both German and Italian are officially recognised languages and the education system reflects this. The castle is now home to the South Tryolean Museum of History and a falconry has been established within its grounds.