Once again Milan is the capital of design. Marina Spironetti reveals where to devour the latest trends and discover the hottest independent designers…
If you are a design addict, chances are you will be flying to Italy at the beginning of April to attend the annual Milan Furniture Fair (Salone Internazionale del Mobile). This is when designers, buyers and journalists flock to the Fiera Milano trade hall to buy and sell furniture, discover the newest talent and join the sunglasses-wearing, Campari-sipping jet set. If your home could travel, Milan's Design Week would be the first place on its list as well. It's been the most important event of its kind for over 50 years, featuring thousands of products for the homeware market – from the utilitarian and eco-friendly to the merely conceptual and the ludicrously expensive.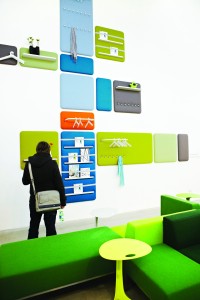 Aside from the main fair, there are several satellite shows that are worth going to in order to know more about cutting-edge names and design schools. When you get tired of the hustle and bustle of the Salone, a visit to the Lambrate district can provide a very refreshing alternative.
Once world famous for its factories (most notably, Lambretta scooters were produced there), every spring this industrial area of northeast Milan transforms into Ventura Lambrate, a completely curated exhibition area. Although it's been part of the Milan Furniture Fair for four years only, it has established itself as the hub for talent spotting during the Design Week.
It all began thanks to Dutch professionals Margriet Vollenberg and Margo Konings of Organisation in Design. They created the fully-curated satellite show in Lambrate with the intention of showing the latest developments of contemporary design. Milanese architect Mariano Pichler, who had been working on the redevelopment of the neighbourhood for some years, introduced them to the area.
With its abandoned factory halls, trendy art galleries and open street plan, Lambrate was exactly what the two ladies were looking for. The first exhibition in 2010 was a huge success, and not just in terms of visitors. It brought a post-industrial and far-from-the-centre area into the spotlight. It was the start of a new open-air fair area, a bit like the Meatpacking district in New York.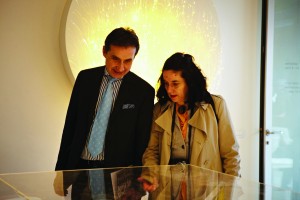 NEW TRENDS
2013's Ventura Lambrate was a fantastic experience – everyone invested their energies to create a vibrant cultural experience. The next event is likely to renew last year's big themes, showing the latest work from the academies as well as the up-and-coming names, and exploring the thin line between art and design.
New materials were also big in previous events. Hannover-born Jannis Huelsen grew a cover for a wooden stool in his studio using a very common cellulose bacteria. The result is leather-like, natural and biodegradable. Norwegian designer Inger Steinnes mixed together used coffee grounds, plaster and colour pigments to create Brewplaster, a ceramic-like material made out of something that is commonly regarded as waste. When it comes to recycling, there are no limits to the imagination: Diederick Schneeman created a new raw material from flip-flops washed ashore on Kenyan beaches, and made a collection of lamps and vases out of it. Last year in Milan he presented his latest design: a table.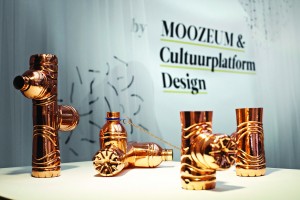 Even food was successfully used as a raw material. Young Italian designer Leonardo Talarico, for example, found that tofu is actually great for making things after being dehydrated and exposed to thermal shock. He made an entire chair out of little slabs of tofu. Vegetarian-friendly as well!
The Salone Internazionale del Mobile will take place from the 14th to the 19th of April 2015 at Rho Trade Fair. For further information and ticket reservations visit www.salonemilano.it
The next Ventura Lambrate will be held during the same days.  All the participating exhibitors will be published nearer the date on www.venturaprojects.com.
Planning a trip to Milan? Here's what else you can do in just 24 hours.
Tags:
Art
,
Culture
,
Design
,
Milan