With crystal clear blue waters and a rugged granite coastline, the picturesque area of the Maddalena Archipelago has to be the perfect summer retreat…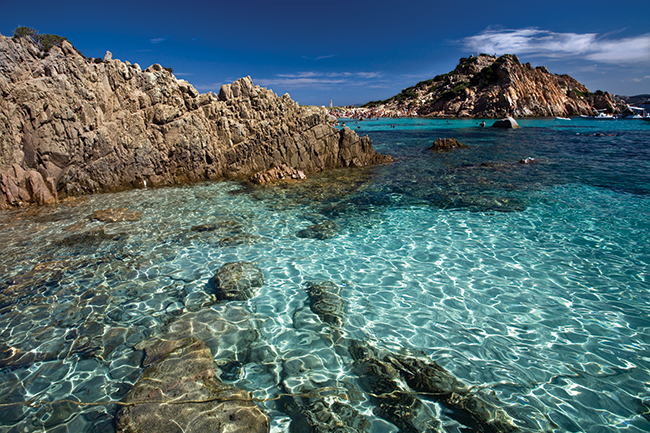 The Maddalena Archipelago consists of a group of seven large islands and several smaller islets that litter the stretch of the Strait of Bonifacio between northeast Sardinia and Corsica. The main island is Isola Maddalena, home to the archipelago's largest town, La Maddalena, which has been chosen to host this year's 35th G8 Summit. The summit will be chaired by prime minister Silvio Berlusconi and is due to take place in July.
The islands have been inhabited since prehistoric times, with claims of ownership over the years coming from the republics of Pisa and Genoa, the shepherds of Corsica and the first Sardinian settlers. But the clear blue waters and rugged cliffs are also a great home for wildlife. The islands have National Park status (Parco Nazionale Arcipelago di La Maddalena), making them a haven for holiday-makers, wildlife and residents alike. 
Tags:
Culture
,
Sardina
,
Sardinia
,
Viewpoint