James Miller met the Strictly Come Dancing star while she was preparing for Dance 'Til Dawn and asked her about the essence of la bella figura and la dolce vita…
Flavia Cacace is now one of the UK's best known Brits of Italian descent. Performing on the hit TV show Strictly Come Dancing, she has been blazing a trail across our television screens with her Ballroom and Latin performances, in which Flavia stands out from her dancing peers with a passionate and vivacious style that is distinctly Italian.
I was lucky enough to have the opportunity to interview Flavia while she was enjoying some downtime before preparing for her latest theatre performance, Dance 'Til Dawn. So far my experience of Flavia has been watching her dance on the television and I was keen to learn more about her and, in particular, how connected she is to her Italian roots.
As soon as her dressing room door opened, any questions about how in touch Flavia is with her Italian roots were soon answered with the typical Italian social ritual of greeting with a kiss on both cheeks. Often when you meet media celebrities in real life, the experience can sometimes be surprising as they look disappointingly normal. However the experience of meeting Flavia certainly did not fit into this category. Flavia is every bit as stunning in reality as she appears on television; her look is one of classical southern Italian beauty: olive skin, impeccable bone structure and striking, dark Mediterranean eyes.
There was definitely something of Sophia Loren about her demeanour and appearance. She was very stylishly dressed, the collars of her cropped leather jacket popped, the brown shades of leather matching her skin tones and her simple and modest grey scarf complimenting the rest of her ensemble. This sort of sartorial elegance would not look out of place in the passeggiata, where style conscious Italians take their evening stroll, and 'fare la bella figura' is of utmost importance – although in Flavia's case, achieving this level of style seemed to be an effortless accomplishment.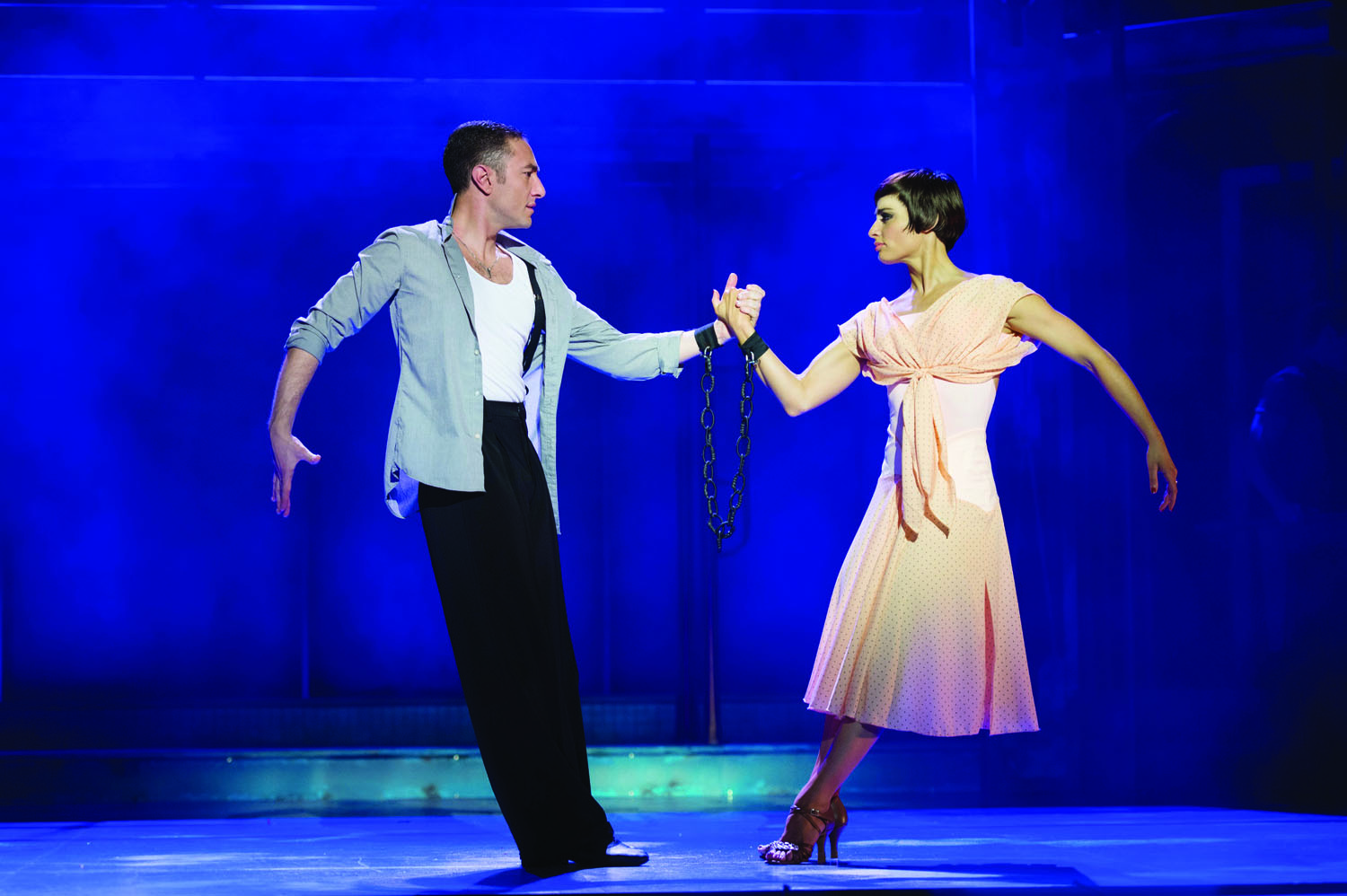 No sooner had we sat down in the dressing room, conversation was flowing. Her effervescent personality was making the interview an absolute pleasure already and we were hardly started!
I was keen to understand more about Flavia's southern Italian roots. Her sense of Italian pride was clearly apparent when Flavia proclaimed her 100 per cent Neapolitan heritage. She explained that her family hails from Vomero, a very nice scenic district of Naples. "Yes, so I am properly Neapolitan," she beamed. Flavia recounted childhood memories of spending entire school holidays with family in Italy in her grandparents' house, enjoying time at the beach, and then arriving back in England sporting a deep Italian tan.
She felt no need to hold back her sentimentality about how much these halcyonic Italian summers meant to her. "It was a wonderful childhood," she explained. From there we talked about the Cacace family history.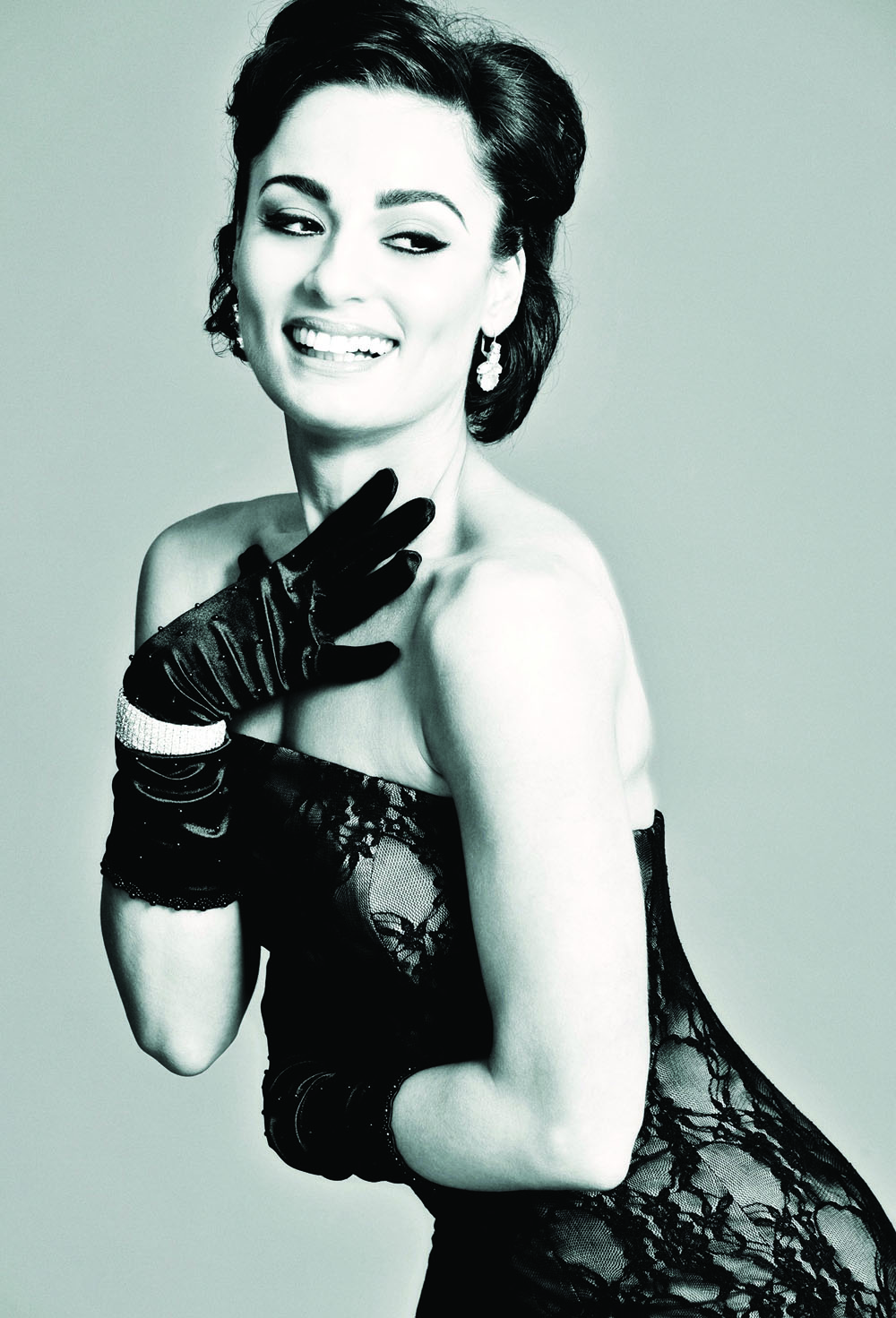 Flavia told me that while she was raised in the UK, her spiritual home is definitely Italy. She described her mother's strong family values and how critical they were in managing the family's move from Italy to England when Flavia was only a child of four years. Typically Italian, Flavia's mother's strong matriarchal influence was a driving force behind Flavia's dancing success and the professional successes of her siblings. She encouraged all her children to be as active as possible, which has instilled a 'go-getting' attitude in her and her brothers and sisters. Unsurprisingly Flavia comes from a large family, all of whom are successful in their own right.
I asked Flavia which aspects of her Italian upbringing are most important to her in adult life. Naturally, family came top of the list. She remains very close to her family and really looks forwards to and enjoys festive occasions such as Christmas. Flavia also expressed her deep love of Italian food, an enduring legacy of her upbringing. The classic spaghetti bolognese being her favourite. She explained that, despite sampling a variety of international cuisine in recent years, she always returns to her native Italian food, to the food that's closest to her heart.
When considering the classic aspects of the Neapolitan character, passion and physicality often spring to mind. I was curious to understand if these Neapolitan attributes have contributed to Flavia's success as a dancer. She ardently explained that this was very much the case, and that her favourite dance, the tango, perfectly illustrated this point. "There are many dancers out there that would struggle to feel the tango, which is a very passionate dance. Tango is not a dance for everyone and not everyone finds it natural. However, for me it is very natural."  I agreed that Flavia's Latin roots surely added something to the performance of her trademark dance.
On the topic of Italian style, Flavia was keen to offer tips to Italia! readers. She suggested that to achieve la bella figura, you should always be true to yourself, explaining that in her case this is a quintessentially Neapolitan, quirky and eccentric approach to style. "We're all a little bit crazy!" she exclaimed with a giggle. "I struggle to go shopping in the UK, but when I'm in Italy I get excited about shopping, I fit right in." Flavia continued to explain that Neapolitans are very funny and friendly but also quite intense. "I try and embrace all of that, and so it's best to be yourself."
Flavia's dance partner, former Italian champion Vincent Simon, is originally from Puglia, although he moved to the UK when he was 17. Flavia and Vincent met by way of the UK dance circuit and haven't looked back since.
I asked Flavia if their shared Italian heritage contributed to their success. It was clear that the commonality of their southern Italian roots was definitely a determinant of their successful partnership. Flavia was thrilled at the opportunity to speak Italian while Vincent improved his English and they simply went from strength to strength, winning competitions and finally featuring on Strictly Come Dancing, gracing our Saturday evenings with their flamboyant Latin style.
The prospect of performing in her native Italy is something Flavia would very much like. Italy's answer to Strictly Come Dancing, Ballando con le stelle, has been in contact with Flavia numerous times to perform on the show, which is a hit with many Italians – Italy's Crown Prince was one of the show's winners. "It hasn't happened yet due to unfortunate timing conflicts," Flavia explained – although the famous Italian television presenter and host of the show, Milly Carlucci, has been in touch and Flavia has expressed a strong desire for her to perform on the show in the future.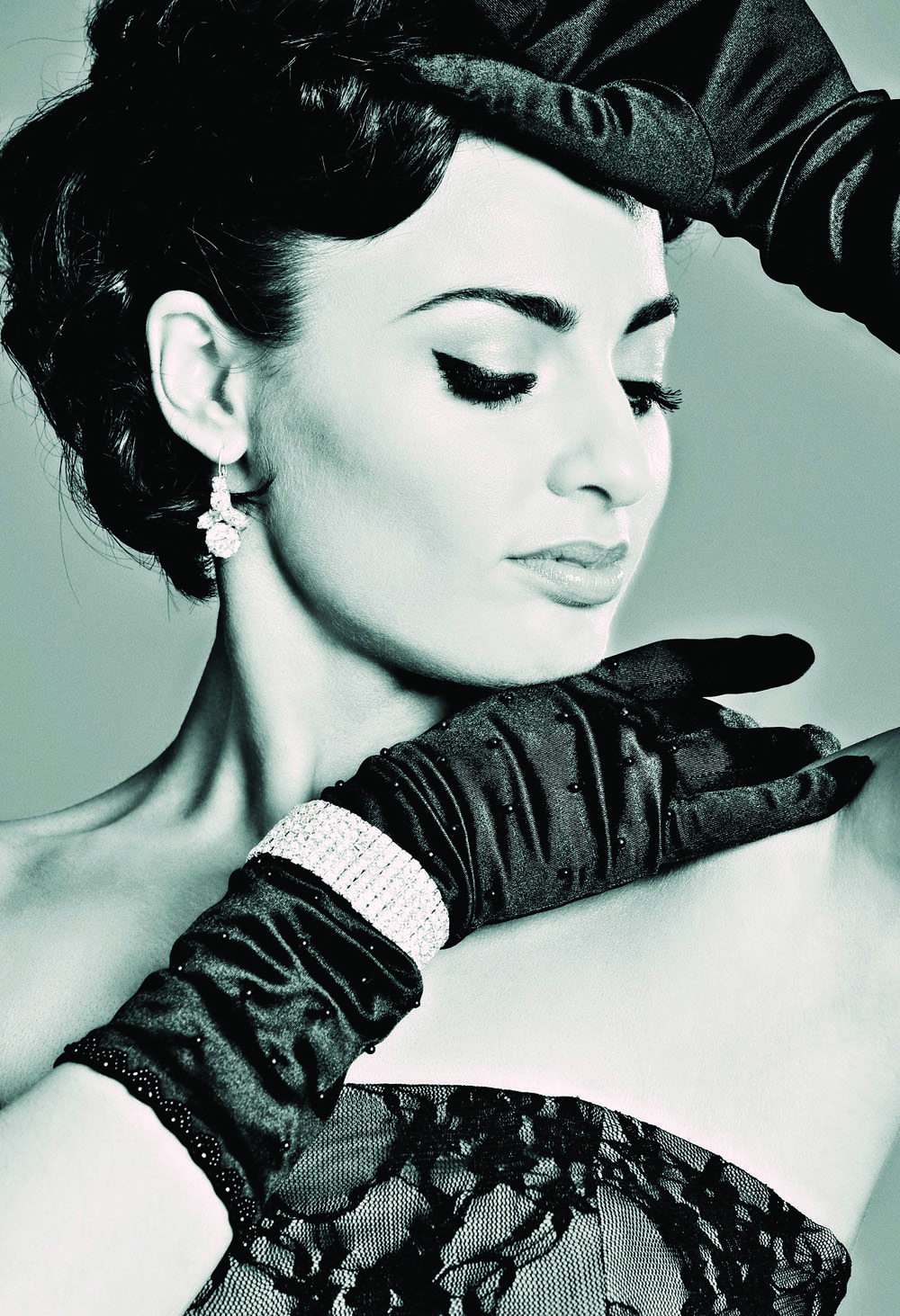 We talked about Flavia's appreciation of Italian cinema; she expressed her enjoyment of Roberto Benigni's classic family love story La vita è bella and the cult film Il postino with Sicilian actress Maria Grazia Cucinotta. She also talked about her love of the Dolce Vita era, specifically her admiration for Sophia Loren: "It's such a great era, just beautiful." Flavia was very expressive about her veneration for this golden age of glamour and cinema. As this seemed to be an emotive topic for her I asked what advice she could offer Italia! readers about living la dolce vita. She laughed and said, "I think you have to go to Italy, embrace the characteristics, and hopefully you'll bring some back with you." Flavia's sparkling and zesty personality was very infectious and by now I was eagerly anticipating her show.
A little later that evening I sat down to watch Flavia and Vincent's fantastic performance in their theatre production Dance 'til Dawn. The show certainly captured something of the glamour from the golden era that we had spoke about earlier. It was thoroughly entertaining. Filled with beautiful music, humour, drama… And Flavia and Vincent's dancing was utterly mesmirising, lighting up the stage with the sort of flair that only Italian's can truly deliver.  The entire performance was injected with pure Italian passion.
Meeting Flavia and learning more about her and her love for Italy was a real privilege and after the show I recalled the question I posed to her earlier about how our readers could achieve the Italian art of living la dolce vita. It occurred to me then that the time I had spent getting to know Flavia and later watching her performance was la dolce vita in every sense. Bravissima Flavia!
All images © Dance Til Dawn