Roman Generals, exploding carts and wayward donkeys are all on the agenda for those who choose to travel to Italy this March. Intrigued? Then step this way to find out more…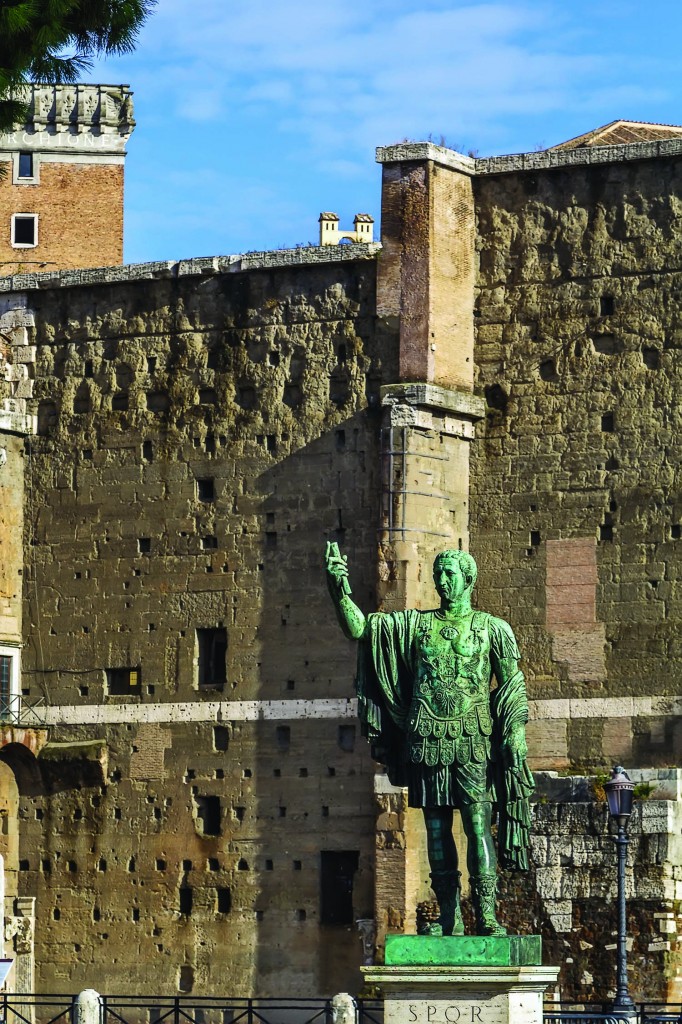 Tosca
1-12 March
Rome
If you're looking for a true taste of Italian culture, you can't get much better than a performance of Puccini's opera at Rome's historic Teatro Costanzi. The Italian composer's rousing three-act piece is a tale of love and loss set against the backdrop of Napoleon's invasion of Italy, and is as historically educational as it is entertaining. This production is conducted by the world-renowned Donato Renzetti and directed by Alessandro Talevi.
Primavera dei Vini
1, 8, 15, 22 & 29 March
Rovescala
In the small town of Rovescala, Lombardy, their passion for the grape peaks in the spring. It's an idyllic setting, surrounded by rolling hills and 156 farms, and it's in this countryside that the famous Bonarda wine is produced. Every Sunday in March, the town turns into a quaint yet thriving open-air market, where you can quaff a glass or two while enjoying parades, exhibitions and concerts.
Pitti Taste
7-9 March
Florence
This annual food extravaganza is ten years old this year – and what's the best way to celebrate a birthday? By pigging out! Pitti Taste, held in the atmospheric Stazione Leopolda in Florence, gives you plenty of opportunities to do that, offering tastings, demonstrations and around 300 exhibitors from just about every region of Italy. More than 15,000 visitors attended last year's event, so you'd best get in quick before all the goodies are eaten up!
Festa della Donna
8 March
Nationwide
International Women's Day falls on 8 March every year, and Italian men respectfully observe it with their own special celebration. In Italy, they call it the Festa della Donna (Festival of Women), and the day is characterised by chaps giving their ladies bunches of yellow mimosa flowers, carrying out all the household chores, cooking the dinner and then finishing up with a relaxing foot massage. Well, that's the theory, anyway.
Hobby Show
13-15 March
Milan
Whether your favourite pastime is cake-making or crochet, sewing or stamp-collecting, you're sure to find something that will benefit you at this huge twice-yearly gathering in the Fiera Milano (Milan). The programme wasn't available at the time of going to press, but expect a wide variety of demonstrations, exhibitions and workshops. However, it's worth paying the entrance fee just for the opportunity to speak to like-minded individuals, who may be able to offer valuable tips and tricks.
Commemoration of Caesar's Death
15 March
Rome
Love him or hate him, one thing is certain: Julius Caesar is the most famous of all Roman Generals, and a huge part of Rome's cultural heritage. Each year, the city marks the anniversary of his death in 44BC – when he was assassinated by a group of renegade politicians – by hosting a series of events in and around the Roman Forum, near Caesar's statue. Expect some fascinating history, as well as the odd fancy-dress costume.
Feast Day of San Giuseppe
19 March
Nationwide
Well, we've already had a special day for the ladies (see the Festa della Donna), so just to make sure the men don't feel left out, here's the Italian Father's Day! Just as they do in England, children give presents to their dads, and zeppole (delicious, sweet pastries) are eaten in some households. Some towns and villages prefer to celebrate St Joseph in the traditional way, with bonfires and pageants – as long as we get some zeppole, we'll be happy.
Festa della Primavera
21 March
Nationwide
Primavera is the Italian word for springtime and, as everyone knows, spring symbolises new life. To celebrate this and what it means to local harvests, many towns and villages across Italy hold festivals and other events where homegrown food stuffs are showcased, exchanged and consumed (see regional press for further details). A couple of glasses of wine and a handful of fresh olives later, you'll forget that winter ever happened.
Palio dei Somari
22 March
Torrita di Siena
If you ever took part in a donkey derby as a child, you'll love this quirky annual event. Back in 1966, tradesmen in the medieval town of Torrita di Siena in Tuscany decided they would celebrate the simplicity of their working lives by hosting a donkey race. Now, almost 50 years on, thousands come to witness the spectacle as the mules sometimes ignore their riders' instructions and even run in opposite directions! Only a brave person would bet on the winner.
Maratona di Roma
22 March
Rome
The thought of taking part in a marathon sends shivers down our spine, but some people spend years optimising their fitness to meet the challenge, and watching them race against each other for athletic supremacy in the city of gladiators is an exhilarating and rewarding experience. The 26-mile route begins on the Via dei Fori Imperiali and takes in the Trevi Fountain, the Pantheon and many more ancient sights. We're exhausted just thinking about it!
Feast of the Annunciation
25 March
Florence
Nowhere is the arrival of spring celebrated more than in Florence. The Feast of the Annunciation begins with a colourful parade from the Palazzo Vecchio to Piazza SS Annunziata. Its arrival in the latter is greeted by hundreds of revellers, who celebrate the occasion with good wine, local produce and music from a variety of local artists. Many also pay a visit to the church of Santissima Annunziata, to see its beautiful mosaics and frescoes.
Image 

©

iStock