Get insights into the process of applying for Italian citizenship by descent, and the differences between applying at a consulate and applying in Italy.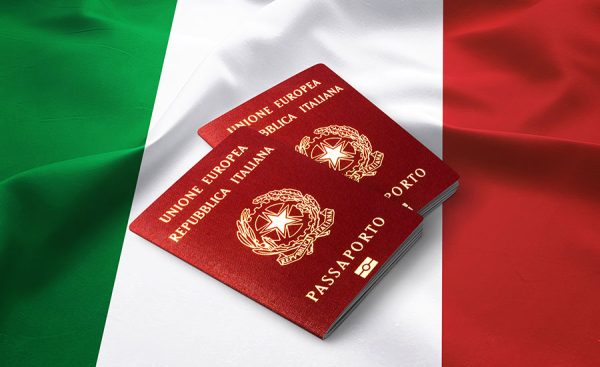 Applications for Italian citizenship have risen sharply in the past two years, especially among U.S. citizens with Italian Ancestry. The benefits of holding an Italian passport range from travelling to anywhere in the European Union without the need for a visa to enjoying life in Italy, a country which is full of vibrant colours and breathtaking scenery.
But how do you apply for Italian citizenship? And where can you make your application? Italian Citizenship Assistance (ICA) has all the answers…
Eligibility requirements
In order to apply for Italian citizenship by descent you need to prove that your ancestor who was born in Italy did not naturalize as a U.S. citizen prior to the birth of his child in the U.S.
If there is a woman in your Italian lineage whose child was born before January 1, 1948, you cannot apply for citizenship via an Italian consulate or municipality, but you might be able to apply via the court system instead.
This is due to the fact that prior to January 1, 1948 Italian citizenship law only allowed men to transfer their citizenship on to their children. This is now considered to be discriminatory against women and so you can claim citizenship retroactively via a lawsuit. 
You can learn more about the eligibility requirements to apply for citizenship on the ICA's eligibility requirements page.
Where to apply
In order to apply you will need all your family's vital records, your Italian ancestor's naturalization records or proof that your ancestor was never naturalized.
The records will need to be authenticated with Apostilles and translated into Italian prior to being submitted at an Italian consulate or municipality in Italy. If you reside in the U.S. you will need to file your application at the Italian consulate that covers the jurisdiction where you reside.
An appointment can be made by registering with the consulate's online booking system called Prenotami. Due to the health emergency in 2020 many consulates started to process applications by mail. However, it is advisable to check the specific consulate's policy prior to submitting an application. By law, consulates have two years to provide applicants with an outcome. 
On the other hand, applying for citizenship directly in Italy is generally much faster than applying via a consulate as municipalities have shorter processing times.
If you wish to apply for citizenship in Italy you will need to provide all the relevant documents with Apostilles and certified translations into Italian.
A requirement to apply in Italy is that you establish residency in the municipality where you intend to submit your application. This will allow you to obtain a residency permit for the purpose of applying for citizenship by descent.
To learn more about applying for Italian citizenship by descent, please feel free to contact Italian Citizenship Assistance at info@italiancitizenshipassistance.com