Proposals to charge entry to the Pantheon remain controversial, after plans were announced to start charging visitors from May this year…
Words by Jon Palmer. Image by iStock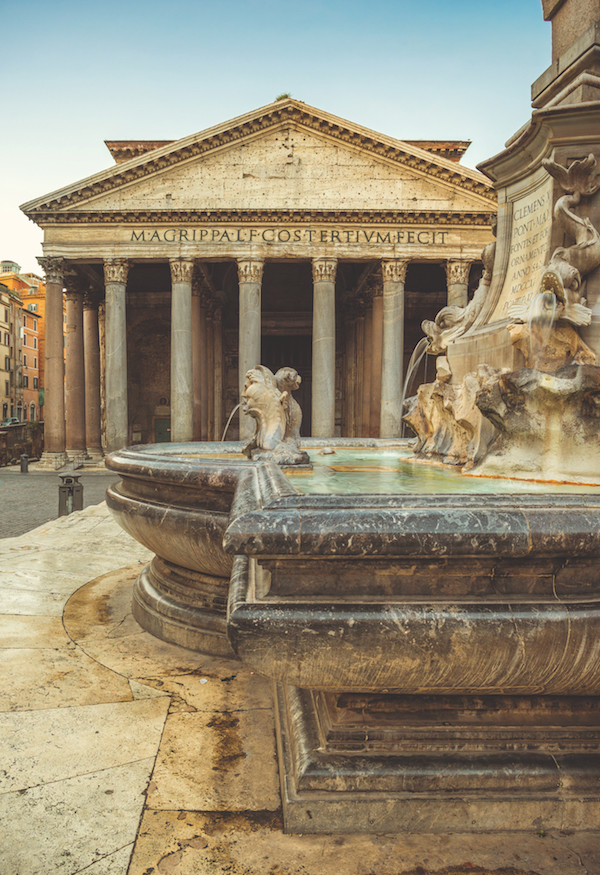 Up until now, entry to the Pantheon was free, and had been throughout its 2,000 years of continuous use. This January, however, Italy's culture minister, Dario Franceschini, confirmed that a charge of €2 would be levied from 2 May 2018.
The fee will be worth paying. No other ancient construction in Rome is as well-preserved. It was originally built by Marcus Agrippa (as it says on the façade) though we now know that everything but the façade was destroyed – not just once but twice – and that the current building dates to Hadrian, in the 2nd century AD.
That's still pretty old to look like it does, and to stand there in the same building that people stood in 1,800 years ago is an extraordinary feeling. To not go inside just because it cost €2 would be a shame. But that's not the point…
The charge, small though it may be, goes against the grain in Rome, where entry to churches is always free of charge – as it should be: "Make not my Father's house an house of merchandise," (John 2:16).
And the Pantheon is a church. It may have been constructed as a place of worship of all gods (hence the name) but since the 7th century it has been officially dedicated to Saint Mary and the Martyrs.
Within is the tomb of Raphael, who died in Rome in 1520, with a valedictory inscription by Cardinal Pietro Bembo, a contemporary of the artist: "Living, great Nature feared he might outvie Her works; and dying, fears herself may die."
INFORMATION:
The Pantheon, Piazza della Rotonda
Mon-Sat 8.30am-7.30pm, Sun 9am-6pm, public holidays 9am-1pm.
Entry free. Er, €2…
Tags:
Ancient Rome
,
History
,
Insider's Rome
,
Italian History
,
Italy Travel
,
Pantheon
,
Rome