Under the Tuscan Sun captures the allure of this region, this is what we had to observe about this popular, romantic american comedy…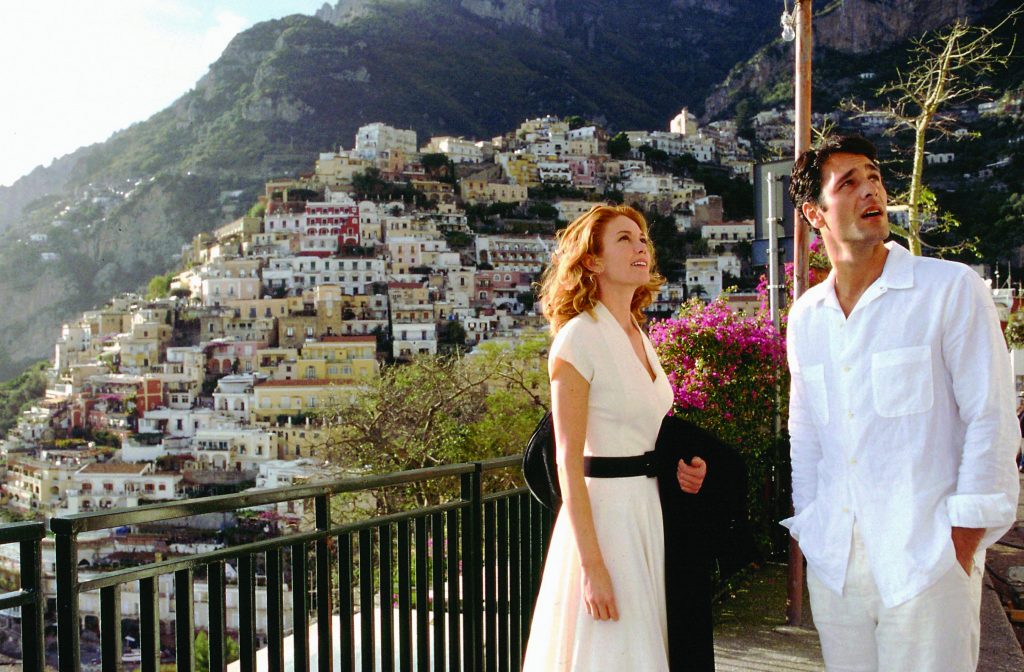 Under the Tuscan Sun 
(2003, Florence, Cortona & Positano. Directed by Audrey Wells. Starring Diane Lane, Sandra Oh, Lindsay Duncan)
Under the Tuscan Sun is the film adaptation of Frances Mayer's popular autobiographical novel set in the much-celebrated Tuscany. Frances Mayer – a 35-year-old writer from San Francisco – (played by Diane Lane) discovers her husband has been unfaithful and to aid her recovery from the trauma is treated to ten days in Tuscany by a friend. Unsurprisingly, she rediscovers her joie-de-vivre and impulsively buys a dilapidated house in the Tuscan countryside.
It's all rather predictable, but then again Tuscany has never looked so inviting and thankfully the elegant cinematography speaks more loudly than the poor screenplay.
Frances' journey to Tuscany treats viewers to a cinematic collage of the regional highlights, including a quick visit to the magnificent Positano on the Amalfi coast. The walled hilltop town of Cortona provides the visually enticing backdrop for the majority of the film, epitomising the allure of picturesque Tuscany for Anglo-Americans.
A number of alterations were made to create the Cortona presented to us in the film, however. The open market which appears in Piazza della Repubblica has not in fact taken place since the 1930s. And how about that opulent fountain that appears in Piazza Signorelli, reminiscent of a Florentine artefact? Disappointingly, the fountain was temporary and constructed from foam and fibreglass!