We present to you the first in a series of eight of the most memorable starring roles, we begin with Roman Holiday starring style icon Audrey Hepburn…
Roman Holiday
(1953, Rome, directed by William Wyler. Starring: Audrey Hepburn, Gregory Peck)
Audrey Hepburn and Gregory Peck star in this timeless 50s classic, a worthy tribute to the Eternal City. Many hail Roman Holiday as the quintessential tourism film, as it is said to have inspired a generation of Americans to travel to the Italian capital.
Unsurprising really, as the black and white shots of the city – in addition to the convincing chemistry between the young lovers – makes it one of Rome's most unforgettable performances. It is hard to not wish to have lived in 50s Rome, or be blessed with Hepburn's grace, watching her elegantly poised, riding side-saddle through the city on an iconic 50s Vespa, or enjoying a gelato perched on the Spanish Steps.
The film's Roman setting draws on the highlights of the city's monuments and sights to portray the blossoming romance between the leading couple.
The lovers ride an iconic Vespain Italy's capital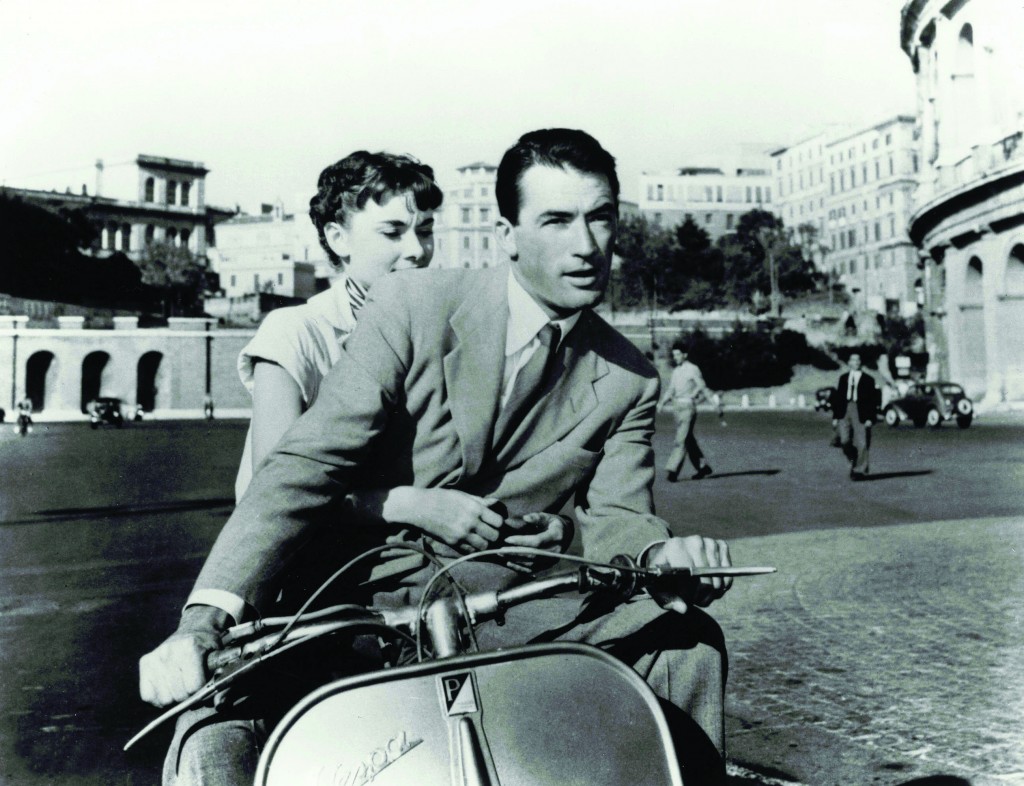 The pair visit a number of Roman hot spots, such as the Bocca della Verità in the portico of St. Maria in Cosmedin. It is here that Peck playfully fools Hepburn into believing the legend behind the mysterious artefact which is believed to have originally been either an ancient drain cover or part of a fountain.
As the legend goes, the mouth has lie detecting abilities and if you place your hand inside it whilst telling a fib, your hand will be bitten off. Reportedly, the practical joke Peck performs on the princess in the film was in fact played out on Hepburn in real life and then incorporated into the movie.
Tags:
Audrey Hepburn
,
Culture
,
Film
,
Gregory Peck
,
Holidays
,
Italy
,
review
,
Roman
,
Roman Holiday
,
Rome