Who could forget the image of Mario ascending the dusty roads of the wild, but picturesque, little island on his vintage bicycle? This is our fifth review of Great Italian films…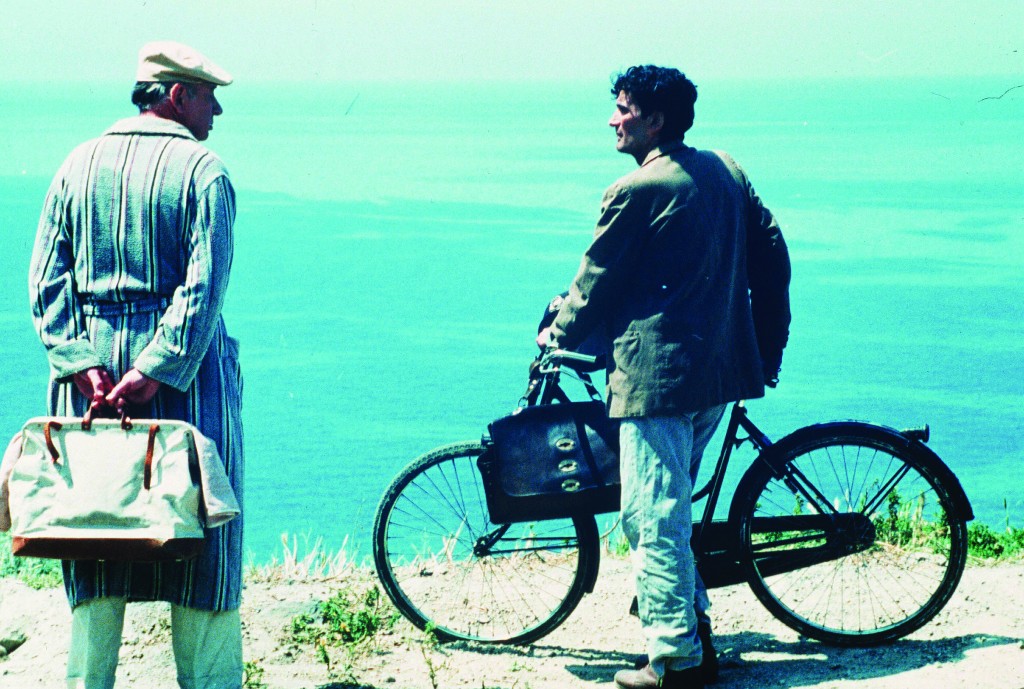 Il Postino
(1994, Procida & Salina islands. Directed by Michael Radford. Starring Philippe Noiret, Massimo Troisi)
This Oscar-winning film – adapted from the novel Ardiente Paciencia by Antonio Skármeta – follows the developing relationship between the Chilean poet Pablo Neruda and Mario the local postman.
Il Postino is a fictionalised account of the time Neruda spent staying in a villa owned by Italian historian Edwin Cerio on the island of Capri while in exile from his homeland in 1952. Through Neruda's romantic poetry Mario learns the art of courting and woos the object of his affection – Beatrice, the waitress at the village inn – through developing his poetic talent. Tragically the star, Massimo Troisi – who also co-directed and co-wrote the film – died the day after filming of the movie was completed, having postponed heart surgery until the end of the shoot.
Due to the popularity of the film both in Italy and abroad, Procida, an island just 21km off the coast of Naples, has seen a surge in visitors. Despite its population tallying 11,000 (surpassing Capri's 8,000), Procida is in fact the smallest of the islands in the Gulf of Naples. Being less developed than the neighbouring hotspots Ischia and Capri, Procida offers glorious beaches and untamed countryside, and it is the unspoilt character of the island that has led it to feature in a number of other films, including The Talented Mr. Ripley.
The beach at Il Pozzo Vecchio, from which a number of sequences were shot, is now commonly referred to as 'Il Postino' beach, even by the locals. Procida actually covers only four square kilometres, so the best way to explore it is either by foot, or on bicycle as demonstrated by the protagonist postman.