Paul Beston, an experienced guide from Peter Sommer Travels, explains how an appreciation of the layers of Italy's history adds an extra dimension to any Italian holiday
Photos by iStock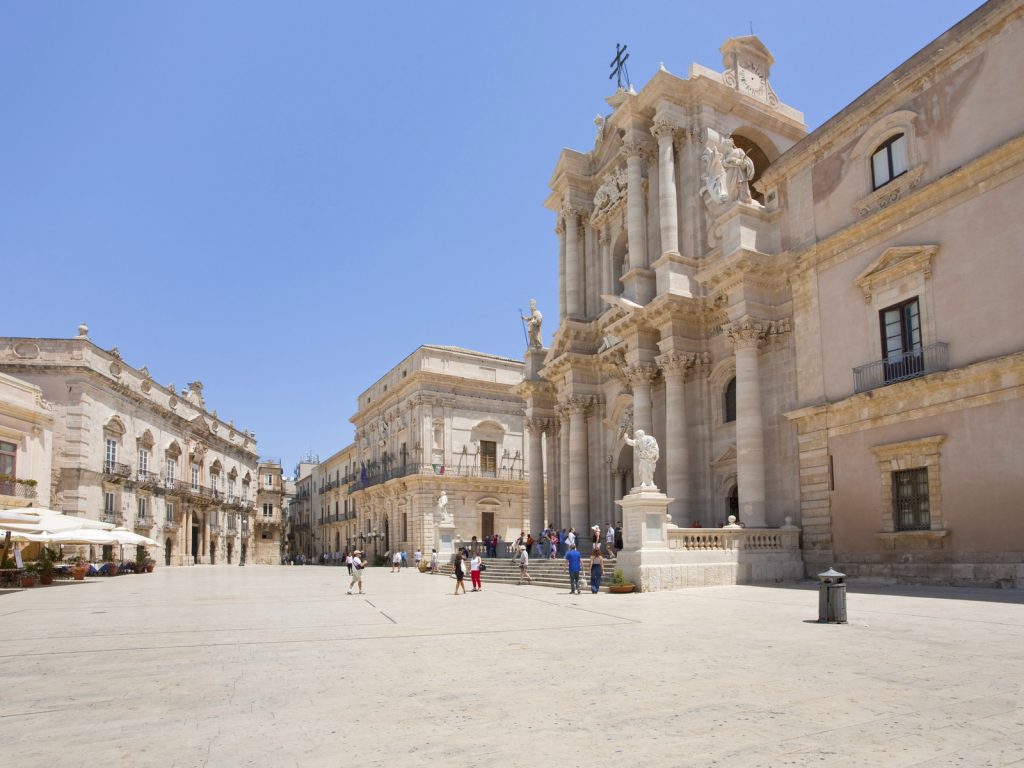 There's no such thing as an Italian tour. You can't do justice to this magnificent country by reducing it to that homogenised prospect. Even where there are superficial similarities between destinations across the country, the story behind what you're seeing, the layers of history written into the shape, design and placing of buildings – the whole tale of why they're there at all – will doubtless be very different.
That's because, in Italy, time is deep and so many lives have been lived and bound together to create every piazza, every narrow alley and every dish. Take Sicily as an example… visit the ancient city of Siracusa. Head to its superlative Piazza Duomo and drink in the bright, creamy stones. The fine lines and curves of the proud 18th-century façade of the duomo stand in shining, stark contrast to the cerulean sky, colours so bold they only need to be framed to make a masterpiece fit for any wall.
But pass within and you'll see there's a yet more complicated story at work. Stand in the nave and you'll be surrounded by huge Doric columns that reveal there's more going on than that delicate façade suggested. In fact, the Baroque building wraps itself around Athena's ancient temple, stretching back nearly 2,500 years to the very beginning of the Classical period, blended with Byzantine and Islamic details.
Ancient traces
Nor is this remarkable survival even the oldest Greek trace in the city – a short walk and you'll find the far older Temple of Apollo, Greek lettering still clearly proclaiming its great age. You'll find Siracusa's ancient Greek and Roman past written all through the city's fabric – ancient city walls peeping out by the road, the grand theatre and amphitheatre, and the vast wonder of the ancient quarries, famous for being the doom of Athenian prisoners in the fifth century BC.
You'll find those traces across much of Sicily – the breath-stealing vista over the theatre at Taormina, the temples at Agrigento – but always seamlessly mingled with other times, other cultures. Journey with us to the north coast – to Monreale and Cefalù to visit their great Norman churches. See if you can avoid just gazing up, awed by the beauty of their lofty golden mosaics, an imperious Christ Pantokrator frowning sternly back at you, surrounded by polychrome-winged angels wearing dress taken straight from the court of imperial Byzantium.
It's easy to do this over and over again on Sicily – find some new town or valley and, yes there'll be much that's familiar, but in amongst it something startlingly unique or photogenic – the pigeon-hole tombs set into the steep-sided gorge at Pantalica, glowering mediaeval castles on rocky eyries, tall palazzi with their enormous doorways, comfortably resting in flaked-painted lassitude along city streets.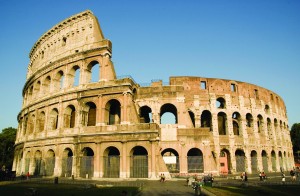 Treasures of Rome
I've focused on Sicily, but you can repeat this over and over in Italy with different actors – Phoenicians, Lombards, Aragonese – each adding a singular imprint, each making every visit different. Rome takes her duties as capital seriously, and appropriately plays out the same process street-by-street: imperial Rome cheek-by-jowl with that of Borromini, Byzantine with Bernini.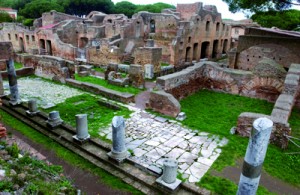 There are so many places to experience this in the Eternal City – walk by the mediaeval tower, Renaissance arcade and Roman streetscape at Trajan's Markets, or admire the mediaeval mosaics and frescoes at San Clemente, not far from the Colosseum, before descending into the crepuscular gloom in the narrow passages beneath to marvel at its hidden first century house and Mithraic temple.
So, yes, every trip offers something new, with plenty of hidden gems and secret layers; with so many, it's easy to miss things. Even a giant, sprawling ancient site like Ostia, a surprisingly hidden gem near Rome, can easily retain its mysteries unless prompted. It's an amazing site, pleasant to just walk around, with street after ancient street to explore.
Bringing the past to life
But there's a much richer experience to be had if you know its life story, and how it knits together. That's where our company of tour guides comes in. We can take guests through these places and bring out the voices of the people who lived in and shaped these remarkable witnesses to ancient genius, revealing the hidden nooks as we go. We can take guests through sites like the Roman Forum (which can overwhelm by their very scale and do little to explain themselves to the casual tourist) and show how each era re-wrote it. With us, tangled walls and ruins become testimonials to the city's dramatic heyday – spots where emperors were slain and the bustling, complex life of ancient Rome lived.
As trained archaeologists or historians, all the Peter Sommers guides are passionate about the sites we're lucky enough to share. We think travelling with us helps make your experience bigger – we'll expand your feel for the history and culture, take you to the best and most interesting places to eat (fancy dining in an ancient Roman temple?) and put even more into your experience of an Italy that's already got so much to give.
Ad feature in association with Peter Sommer Travels
About Peter Sommer Travels
Peter Sommer Travels are an award-winning UK-based tour operator specialising in cultural tours, gulet cruises and private trips in Croatia, Greece, Italy, Turkey and the UK. Our expertise stems from an intimate knowledge of these areas – their geography, history, people and much more.
All of our trips, by land or sea, are led by expert guides, archaeologists and historians, noted for their knowledge and communication skills. Natural enthusiasts steeped in a region's history and culture, they will accompany you throughout your journey as friendly hosts, there to make your holiday as relaxing and inspirational as possible.
---