Short, low and wide, Ferrari-powered and beautiful from any angle – the Stratos was a winner from the start!
Photo by Getty Images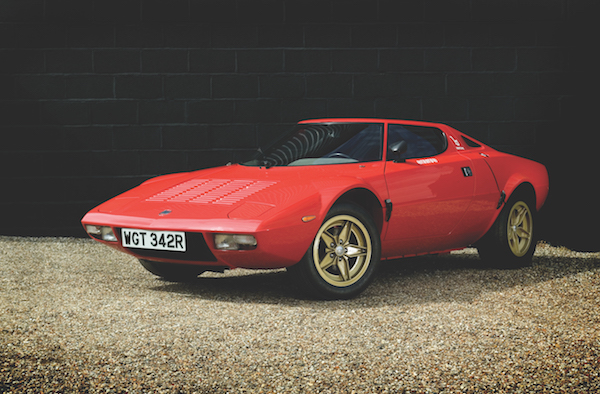 The broadcaster Jeremy Clarkson once said that the Lancia Stratos was the only supercar built not just to parade around the streets of Monaco looking wonderful, but to get there cross-country 'rally-style'. 
In the late 1960s, Lancia was looking to replace the ageing Fulvia Coupé in rally sports and Bertone was approached to design a new car from scratch. Based on the ideas of Marcello Gandini, who had already designed the Lamborghini Miura to much acclaim, the final production car was to be powered by Ferrari's Dino V6.
Enzo was initially reluctant to do this, as he saw the Lancia as a direct competitor to his own cars, but he finally agreed that the engine could be used after the end of production of the Dino V6 in 1971.
At the inception of what is now the World Rally Championship, the Lancia Stratos HF (High Fidelity) was the only car developed specifically for the purpose of taking part on the international rally circuit.
With the car's absurdly short wheelbase, powerful engine and tiny proportions, the highly manoeuvrable pocket rocket took on – and routinely beat – all opposition.
The Stratos went on to win the World Rally Championship in 1974, 1975 and 1976 in the hands of Sandro Munari and Björn Waldegård – and would have undoubtedly won more had not internal politics within FIAT placed rallying responsibility on the 131 FIAT Abarths.
With fewer than 500 Stratos ever produced, this little Ferrari-powered Lancia will always be on collectors' wish lists.
See more iconic Italian cars in our Drive Italia! archive