Ferrari didn't want to sully the name of its exclusive brand with a cheaper Ferrari, so the 'Dino' was created…
Photo by iStock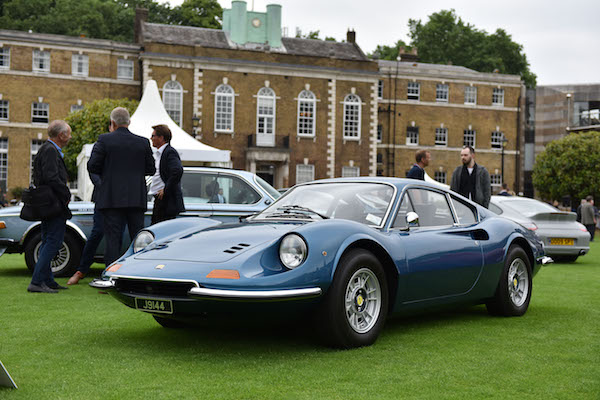 Dino was Ferrari's marque for mid-engined sports cars produced from 1968 to 1976. Enzo Ferrari named the V6 series of cars in honour of the untimely passing of his son and heir Dino. The 'affordable' Ferrari was conceived to compete directly with the Porsche 911 in both performance and price.
Pininfarina was charged with designing and building the mid-engined concept car for the 1965 Paris Motor Show and the response to the beautiful 'baby Ferrari' was so positive that the car went into immediate production. 
With Ferrari wishing to race in the new Formula Two category in 1967, the aluminium-bodied Dino 206GT was initially powered by a 2.0 litre all-alloy 160hp V6. This was developed in collaboration with FIAT in order to meet racing homologation rules which called for 500 production vehicles using the engine to be produced. Later, in 1969, the steel-bodied Dino 246 was launched with a larger 2.4 litre alloy head, iron-block 195hp V6, which was offered as both the GT coupé and the GTS  'targa-top'.
Compact, delicately balanced and with just enough power to exploit the wonderful chassis, the little Dino is viewed as the first 'Junior Supercar'.
With only 152 Dino 206s and 3569 Dino 246s produced, they will always be two of the most groundbreaking and coveted Ferraris of all time. 
See more iconic Italian cars in our Drive Italia! archive