With a possible Brexit looming overhead many Brits and US citizens living in the UK are considering what their options are and looking into how they can continue life as a citizen of the European Union. Many people, without knowing, are already citizens of Italy just simply by the fact that they were born into a family that has Italian roots. Italy's citizenship laws are based on what is called Jure Sanguinis, which, loosely translates to "by the right of blood". This type of citizenship acquisition is sometimes referred to as citizenship by descent. We, at Italian Citizenship Assistance (ICA) assist not only those of Italian descent in determining if they are eligible for citizenship by descent, but also help those who are married to an Italian citizen to gain Italian citizenship through marriage.
In this world of ours, more and more people are deciding to pack up everything and live a life abroad. Traveling and global mobility has never been as accessible as it is now. Being a citizen of Italy has many benefits, including the right to European healthcare, as many in Britain already have (for now), but having an Italian passport as a second EU passport can give a stronger sense of security and assurance to hold on to those rights. Many people also consider purchasing property in Italy and those who are citizens of the nation have a much easier path to be able to go through the process of purchasing property in the country.
Most people of Italian descent qualify for Italian citizenship by right of blood. Citizenship is determined by a number of different factors. The basic requirement for citizenship by descent is that your family must have come from Italy and that each generation that followed, had the ability to pass on citizenship to the next generation. For example, if your great-grandfather came from Italy, as long as he was still an Italian citizen when your grandfather was born, then your grandfather would be considered a citizen of Italy whether he knew it or not. Therefore, in this example case, he would have had the ability to pass on citizenship to the next generation. An important point to consider is that there are no generational limits to be able to claim Italian citizenship, which is unlike many other citizenships around the world. ICA also assists those who are married to a citizen of Italy through the process of citizenship acquisition – we can take care of everything on your behalf and gather the necessary documents and certifications for you, or we can be there to guide you to help you through a DIY process.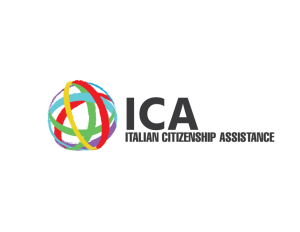 If you are interested in determining whether you are eligible for Italian citizenship, our dual citizenship experts, led by attorney Marco Permunian, are available to answer your questions. Click here to contact us directly.
For more info and to read more about Italian citizenship, you can visit us online at ItalianCitizenshipAssistance.com
Promotional feature in association with Italian Citizenship Assistance