Mario Matassa visits Volterra, a medieval hilltop town in Tuscany, where he discovers the alabaster caves and workshops for which the area is famous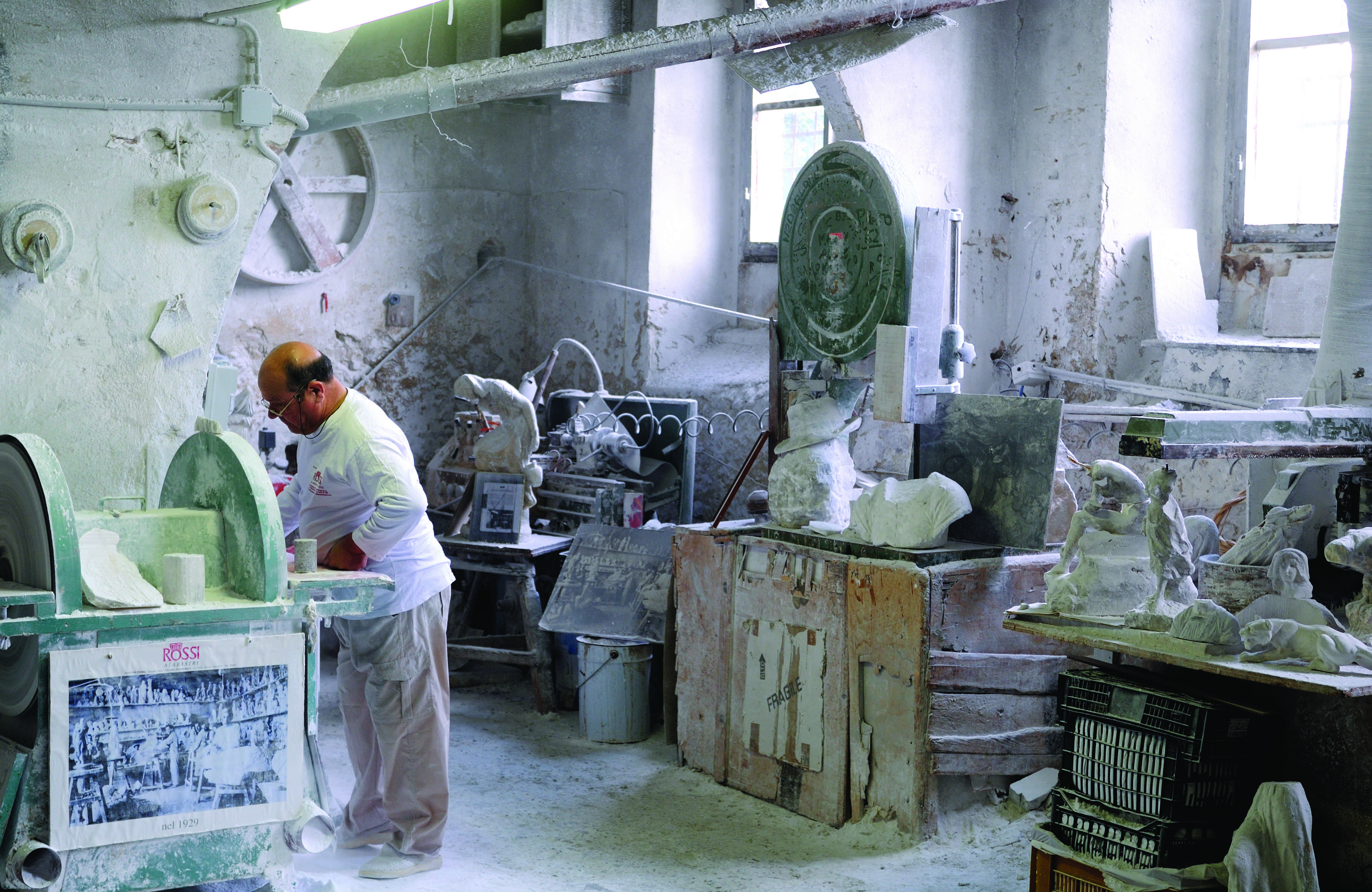 The chalky white alabaster from Volterra is considered the finest in Europe because of its characteristic compactness, transparency, veining, softness and smoothness. Although the etymology of the word remains disputed, the Etruscans were using alabaster from as early as the 1st century for funerary urns. Surviving pieces from the Middle Ages and the Renaissance demonstrate the decadence with which the stone was associated during these times.
It was in the 1790s that the Volterran nobleman, Marcello Inghirami Maffei, set up a workshop school in his hometown to revive the artisan trade. Alabaster craftsmanship has flourished in Volterra ever since. In the 1920s the alabaster of Volterra was especially sought after for its luminance – becoming a favourite material in the production of art deco lamps. Today, the alabaster industry still thrives in Volterra. The small artisan workshops, like the Rossi workshop established in 1912, are the cultural and historical legacy of an important tradition, which these craftsmen are working to preserve for the future.