Emylia Hall is the author of The Thousand Lights Hotel, with the island of Elba as its dramatic backdrop. We talked to her about inspiration and Italian food…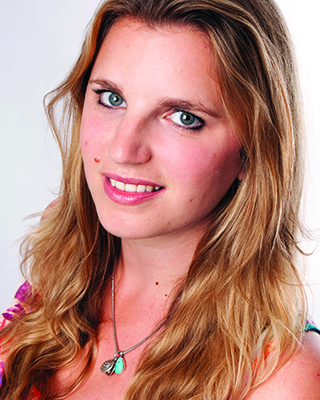 Tell us a little about yourself 
I grew up in the wilds of Devon. After university I lived in London for five years, working in an advertising agency. Seeking a freer existence, my husband and I spent two winters living in the French Alps, snowboarding every day. It was there – between chalet chef and shop-girl jobs – that I really began to write. We moved to Bristol in 2007, and I began working on what would be my first novel, The Book of Summers. It was a Richard and Judy Book Club pick, which was a dream start, really.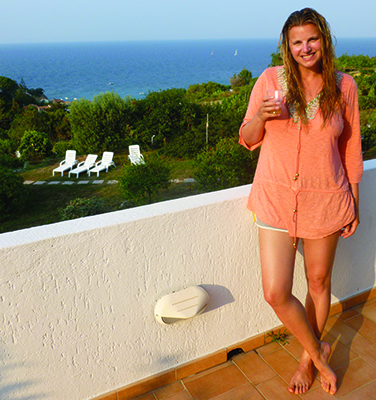 Tell us about your novels
All my novels are strongly influenced by place. The Book of Summers is set in rural Hungary. A Heart Bent Out of Shape takes place in the Swiss city of Lausanne. For The Sea Between Us I went to Cornwall's rugged far west, and The Thousand Lights Hotel is set on the island of Elba. I've come to realise that I have certain preoccupations. I think a lot of writers do. I'm drawn to writing about people escaping to new climes, and the freedom of travel.
What made you decide to set The Thousand Lights Hotel in Italy, and why on Elba particularly? 
I visited Elba for the first time in 2003, and it felt like we'd stumbled upon a true gem. If people are familiar with the island it's often because of Napoleon (he was exiled there in 1814), and for
the novel I was interested in the idea of self-exile. I have a memory of standing on a terrace, nothing before me except wooded hillside and wide water, and it feeling like a good place in which to hide
and be happy.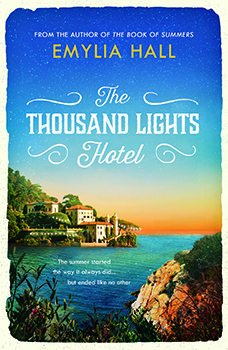 Is it based on an actual hotel?
The Mille Luci isn't based on a specific hotel; it's a dream of a good hotel, really, but it's partly inspired by places I've stayed, on Elba and elsewhere. The Gallo Nero in Sant'Andrea is a beautiful spot; every morning we enjoyed breakfast under the shade of a giant palm tree (that made it into the book!). And for my research trip I stayed at La Primula, a welcoming hotel in the Marciana Marina.
The book is all about the ties that bind, known and unknown. Family is fundamental to Italian life. Is this why you decided to set the book in Italy?
I was conscious of the emotional currency of family, and how my main characters are all outsiders in that respect. Valentino, the Mille Luci proprietor, has always welcomed his guests as if they were family – in the uncomplicated sense of the word. When Kit, a British travel writer, arrives, she's forced to confront some difficult truths.
What form did your research take? 
I took a solo research trip and spent five blissful days scribbling in notebooks. I'm always responsive to new places, but when I'm somewhere specifically for inspiration I'm in this wonderful, meditative state where I absorb my surroundings and think only of my novel from dawn to dusk.
Food is quite significant in the narrative. Did you do a lot of research in this aspect for the novel? 
I love cooking, and have a stack of Italian recipe books, so I spent time researching dishes as part of my process. While on Elba I had a mindblowing torta della nonna, and I'm always in search of the perfect spaghetti ai frutti di mare. It's a quest for life.
Do you have any particular favourite dishes from Elba? 
I like schiaccia briaca, a dense, rich cake made from local Aleatico dessert wine and dried fruit. I brought one home with me and eked it out over my writing afternoons, accompanied by strong coffee. I've tried to recreate the traditional gurguglione, a simple ratatouille-style dish, but without vegetables kissed by Tuscan sunshine mine was a poor imitation.
Could you tell us what you love most about the island of Elba? And where else have you visited in Italy? 
Elba holds a special place in my heart because the first time we went we didn't know anybody else who'd been; it felt like our discovery. For me it's a picture-book island escape. As a student I studied in Switzerland and one Easter we roadtripped to Tuscany, the Stealing Beauty soundtrack playing as we drove over the hills to Siena, and Montepulciano; the landscape made a lasting impression. I love Rome, and could sit inside the cool of the Pantheon for hours. I was similarly transfixed by the work of Caravaggio in the Galleria Borghese and at the Vatican Museums.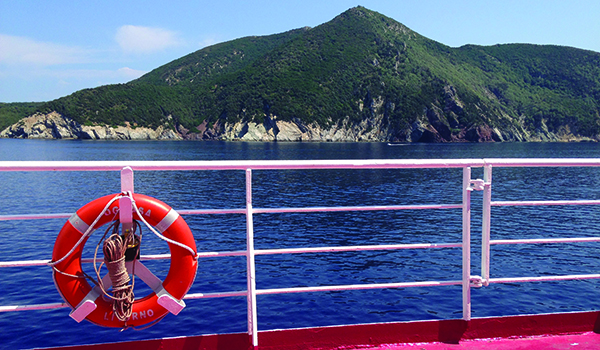 Do you any have plans for another trip to Italy coming up?
I don't have a trip planned at the moment, which I need to rectify! In the novel I imagine what autumn on Elba might look like – 'the crackle and mist' – and I'd love to see it for myself.