For lovers of Italian language, literature and culture, Lorenza Bacino offers a round-up of some of the nation's lesser-known book fairs and literary festivals
1. CaLibro Festival, Città di Castello
"We share a passion for books," says Andrea Tafini, one of the organisers of the CaLibro Festival in Città di Castello, Perugia. His small group of friends, called Il Fondino, have been organising cultural events since 2005. In 2013 they took the plunge and invited their favourite authors to a full-blown book festival. The event spanned four days, hosting 12-15 events."We structure our events around our writers, incorporating visual arts, music, theatre and performance."
Small-scale compared with similar festivals in Mantua and Pordenone, CaLibro's reputation has grown, with significant numbers arriving from Milan and Rome, including nationally recognised authors. "We're always surprised by who turns up," says Tafini, a seasoned festival-goer.
"Our town is small, so we can arrange meetings between readers and their favourite writers. It's a lot of work but it's worth it. We want to bring high level authors to our event and we're certainly looking to expand. We vary locations and find alternative places too," he explains.
Città di Castello wholeheartedly and proudly supports its literary event and access remains free.
For more information: CaLibro Festival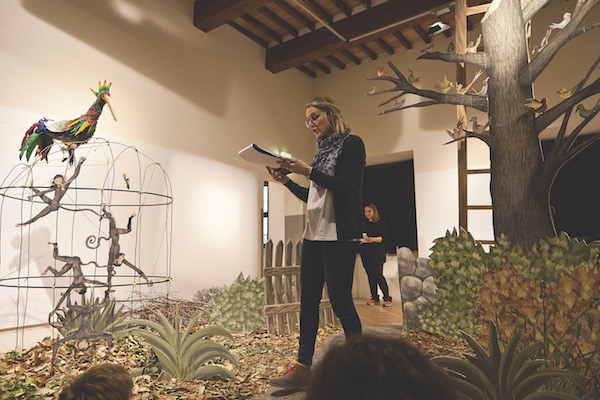 2. Borgate dal Vivo, Alps
The idea behind this Alpine book festival was to connect a group of small borgate, or villages, in Valle de Susa. Creator Alberto Milesi wanted to open up old mountain schools and use them for literary events and, at the same time, rediscover and re-evaluate old buildings.
Such was the enthusiasm surrounding the initial 2015 festival that in 2017 it expanded into a three-month project (June to September), encompassing Liguria, Piedmont and Valle d'Aosta culture from the sea to the western Alps, with 36 events and 38 authors and artists.
This year's festival is set to further widen the network and increase outreach as far as the earthquake-stricken town of Castelluccio di Norcia, Umbria, where events will begin. Milesi says the focus is on rebirth, in terms of culture, inclusivity and social innovation.
"We want to bring big names and big events to small places to highlight their history and traditions. Unique events are created in harmony with the locality and that's why it's different." The 'travelling' and walking tours are popular, as are the children's events. "We use literature to bind us to our land and to nature."
The European Festival Association has awarded Borgate dal Vivo the EFFE label, raising its status to one of international significance – quite an achievement for such a young event. About 4,000 people attend often in challenging locations.
"It's a dedicated crowd that respects our values. We want to keep expanding and including more areas," says Milesi.
For more information: Borgate dal Vivo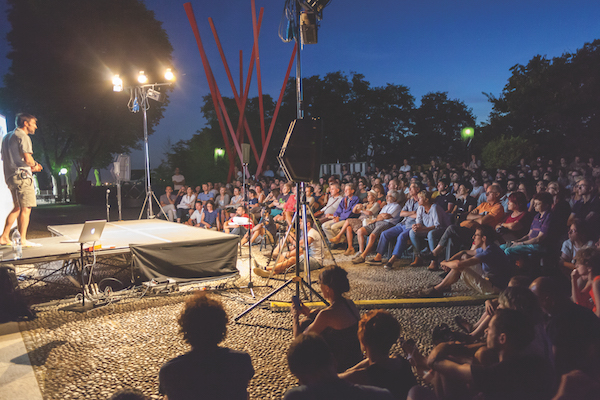 3. NebbiaGialla, Suzzara
Fans of crime fiction have been flocking to Suzzara, near Mantua, for the past 12 years to enjoy the NebbiaGialla crime fiction literary festival, an established international three-day annual event attended by the most important names in crime fiction. Paolo Roversi, founder and writer, is passionate about the genre.
"We're small," he admits, "but this is a positive thing. During our event, the village is decked out in yellow, and participants wear yellow scarves." (Giallo means yellow and also 'murder-mystery' in Italian.) All events take place in the town's theatre and library. Meetings are themed and sometimes writers turn up in uniform – for example, as a carabiniere – to add colour to a performance or story. A convivial atmosphere sees fans and writers sitting down over a plate of tortelli to discuss plot denouement and characters. As it is an international event, simultaneous translations are usually available.
"Suzzara is synonymous with crime fiction and the people of the town have a say in who is going to be invited," says Roversi. The event is free, attracts 2,000 visitors and is widely covered by the media.
For more information: NebbiaGialla
4. Buk Festival, Modena
Journalist Francesco Zarzana fervently believes in giving space to independent publishers and unknown writers. A decade ago he established Modena's Buk Festival (a play on the English 'book'). "I'd had a bad experience with a well-known publisher," says Zarzana. "I was young and naïve at the time."
Zarzana's research led him to uncovering "the wonderful world of small publishers who create beautiful things in the back rooms of private houses". Much to his surprise, 10,000 visitors arrived at the first Buk Festival in 2007. "It was a big success and done with so little support," he enthuses. "We've been growing ever since."
Visitors to Buk now number more than 20,000 over two days. More than 100 small to medium publishing houses from across Italy participate in more than 60 initiatives. Every hour, events alternate between performances, readings, dialogues with the author and more. "There are no famous people at all," laughs Zarzana proudly, "and the events are always full."
New writers get a chance to present their work, to network and grow. And grow they have, with several of those first timers now firmly established on Italy's literary stage. All events are free to the public and take place across town.
For more information: Buk Festival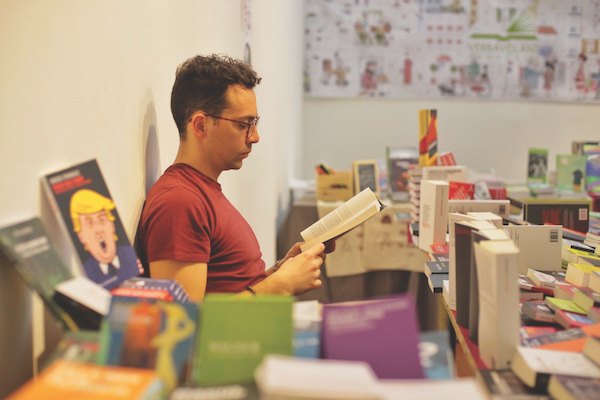 5. Elba Book Festival, Rio nell'Elba
The village of Rio nell'Elba swells from 1,000 inhabitants to over 2,000 during the Elba Book Festival. "There was initial resistance to the idea," recalls artistic director Marco Belli (a Ferrara native), "but the reaction to the first event in 2015 was overwhelmingly positive." Some 20 editors turned up, and numbers remain capped at 25.
Elba Book showcases small, high-quality, independent publishers from across Italy. Writers stay as guests in private homes and during the three-day festival Moby ferries charge €50 for a crossing instead of the usual €200 peak-season fare. Belli hopes the event will spread across the island, enabling a slow, sustainable type of tourism to grow. "Cultural tourism is on the rise here," he says "We're taking small steps and we can't exceed 40 editors. We chose the summer as we wanted to involve our foreign visitors from Germany, France and further afield."
Soon-to-be released prisoners from Porto Azzurro on the mainland also come and help out. "It's a way of reintegrating them into society," explains Belli. Prisoners help set up events, cook for guests and have a space where they can perform their own works. "What happens at the festival is something unique to Elba, where there is a centuries-old tradition of holding meetings in closed spaces to share ideas and create a bond with the island. It's a splendid tradition and one we want to continue."
For more information: Elba Book Festival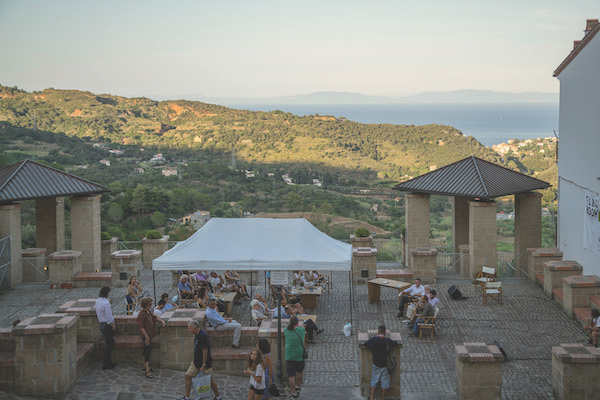 6. Matera Women's Fiction
The seeds were sown for the Matera Women's Fiction Festival in 2004 and the idea of bringing internationally renowned writers to the town caught on swiftly.
"Matera is a very female city," says festival president Mariateresa Cascino. "It's brimming with fertility and femininity." Nowadays, the WFF is a hive of activity celebrating women's fiction, transforming the often lonely job of writing into a chorus of voices, creating spaces for sharing, presenting, talking, deepening and clarifying ways to get manuscripts into the right hands, and building bridges between publishers, writers and readers.
It's a forum where different cultures and languages can immerse themselves in the world of books and network with the best in the business. Events include the 'Ask a Pro' session which gives budding writers the best editorial support and advice. This region boasts the most book readers and private libraries in Italy, and the festival enjoys the loyal backing of a whole host of women supporters as well as the international press. Wander the piazzas and schools and rub shoulders with other book lovers who share your passion.
Visitors include many English speakers; people attend the Congress from the USA, the UK, Germany and Sweden. The festival also draws book lovers from other regions of Italy, especially the south.
For more information: Matera Women's Fiction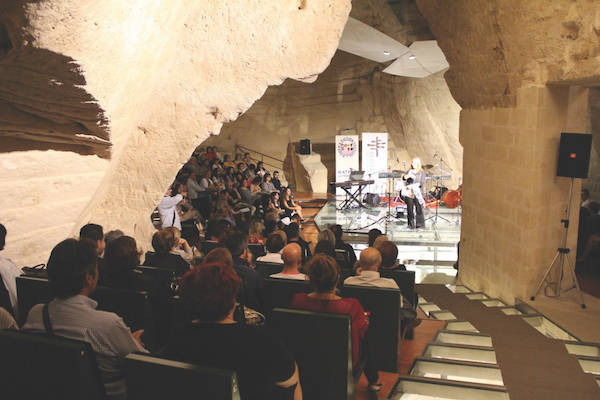 7. Pordenonelegge
Pordenonelegge, 'Pordenone Reads', has modelled itself on the Mantua book fair, which as recently as 2000 was the only recognised festival of its kind in Italy.
"We wanted our streets and piazzas brimming with books," says festival organiser Michela Zin. "And we wanted our city to become known for its culture instead of just for its manufacturing." Since the Pordenonelegge Foundation took on the mantle in 2013 the festival has gone from strength to strength. Themes revolve around the latest editorial trends and the news of the day, and collaboration on such topics is encouraged."It's what our audience expects and debates get quite heated," says Zin.
"You'll walk alongside Nobel prize winners, international poets and writers, and the dimensions of the town mean relationship building is possible. This is what draws visitors."
During the festival the city is decorated with the yellow and black colours associated with the event and visitors flock to hear poetry, discuss philosophy, watch films and take part in children's events. Sessions on economics, literature, history are also popular.
It's free but donations are welcome as the festival carries a cost of €850,000. Yet with visitor numbers reaching 120,000 in a city of 50,000, the hotels and restaurants thrive. "Our festival creates revenue and growth for the region. Come rain or shine it's busy, and our biggest satisfaction is the increasing numbers of young people who are attending."
For more information: Pordenonelegge