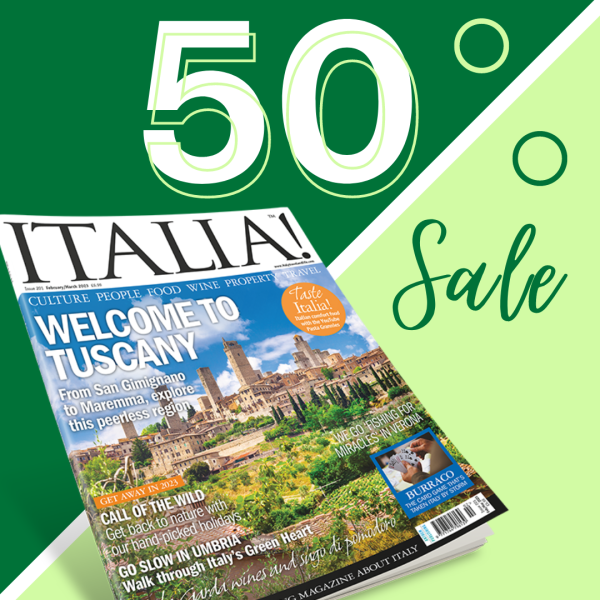 Join us this January and save up to an incredible 50% on an Italia! subscription – pay just £10.50 for the first 6 months!
There are so many benefits to being a subscriber, including:
🌟 Italia! magazine delivered to your door every other month
🌟 Choose which issue you want to start with
🌟 Free postage and packaging
🌟 Free digital issue while you wait for your first copy to arrive
Subscribe today and save up to 50%!