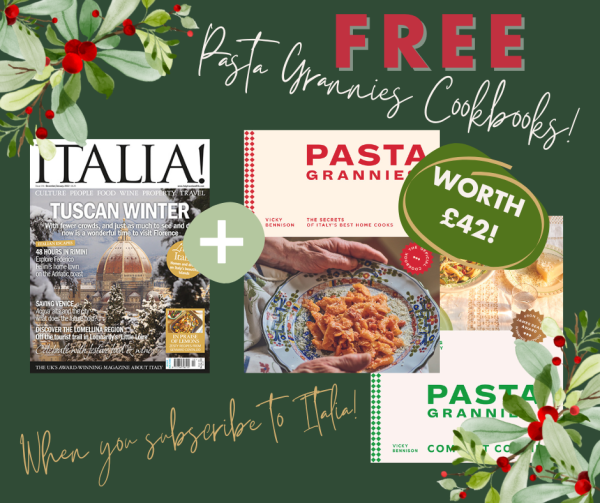 Subscribe to Italia! magazine today and learn how to make pasta like the nonnas do with both hardback copies of Pasta Grannies Cookbooks – including the brand new 'Comfort Cooking' – completely free!
Spending time with our family and friends has never felt so important – and so often this means cooking for the ones you love. Inspired by the hugely popular YouTube channel of the same name, Pasta Grannies is a wonderful collection of time-perfected Italian pasta recipes from the people who have spent a lifetime cooking for love, not a living: Italian grandmothers.
Not only that, but you'll also save up to 50% off your Italia! subscription! Trust us, you don't want to miss out on this offer.
Why not gift yourself or a loved one with an Italia! print or digital offer this Christmas?