This fruits of the forest tiramisu is a variation on the traditional Italian tiramisu that has become so popular across the world. You can, of course, exchange the fruits included here for whatever soft fruit you prefer.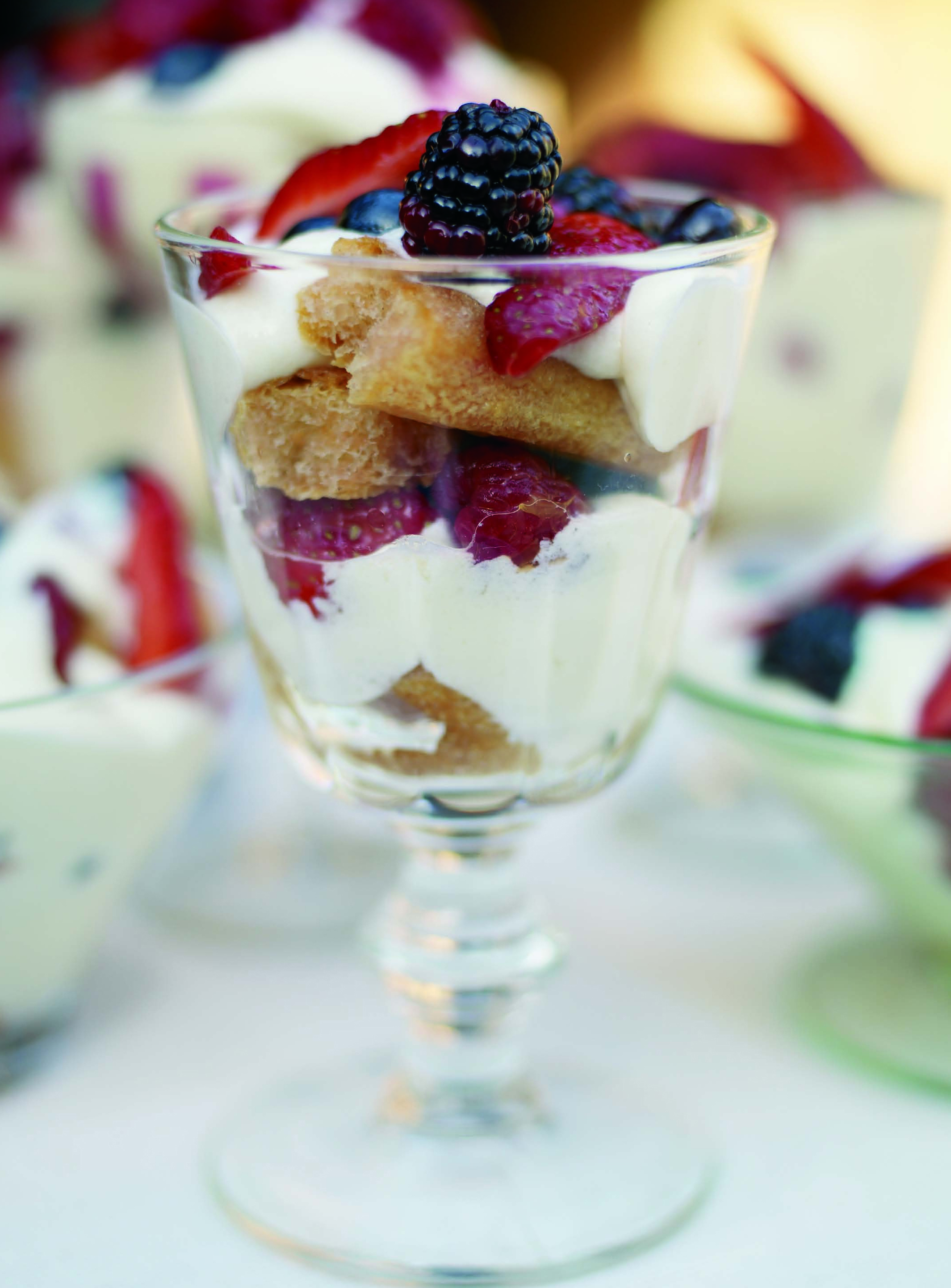 Tiramisu ai Frutti di Bosco  
Serves 8
Ingredients
1 punnet each of strawberries,
blueberries, raspberries, blackberries (weighing 1lb 6oz (700g) in total)
5 tbsp sugar
juice of 4 oranges
3 eggs, separated
12oz (350g) mascarpone cheese
5½oz (150g) Savoiardi biscuits (or use sponge fingers)
Method
Wash and pat dry all the berries, then hull and slice the strawberries, leaving the other berries whole. Place all the fruit in a bowl with 2 tbsp sugar and the orange juice. Place in the fridge and leave to marinate for 30 minutes.
Place the egg yolks in a bowl and whisk with the remaining sugar, until light and fluffy. Loosen the mascarpone, add this to the egg yolk and continue to whisk.
Whisk the egg whites in another clean bowl, until they form stiff peaks. Using a spatula, carefully fold them into the mascarpone mixture and set aside.
Drain the marinating fruit, reserving the liquid. Quickly dip each biscuit into the liquid for a few seconds (making sure they don't become mushy), then arrange a layer of them on the bottom of eight glass bowls. Top with a little of the mascarpone cream, followed by pieces of fruit. Repeat these layers until all the ingredients have been used up, making sure you finish off with some fruit. Keep the tiramisu in the fridge for 30 minutes, or until needed.
Tip: If making this for adults, you can add 3 tbsp Cointreau instead of the juice of two of the oranges.
Tags:
Tiramisu
,
Tiramisu ai Frutti di Bosco