Refurbished Cascina for sale near Nizza Monferrato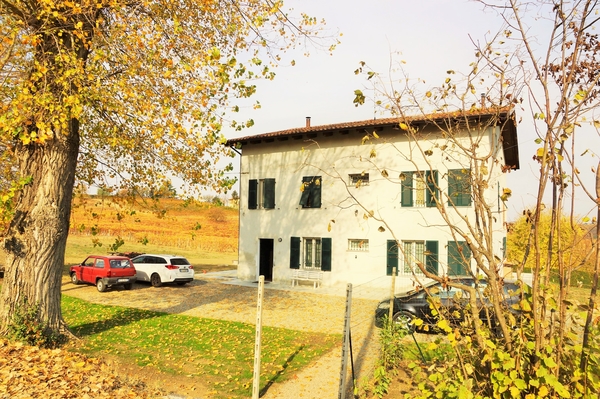 In the countryside of Nizza Monferrato, surrounded by vineyards, not far from the nice and busy city centre, an old cascina recently refurbished with great care and high quality. The owners have also used great care for the interior of the house keeping some typical details of the old farmhouse as vaulted ceilings and the original stairs.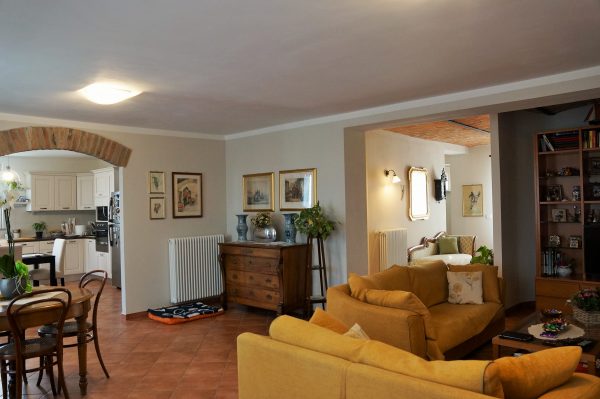 From the spacious and bright entrance you enter directly into the living-room furnished with antique furniture and a fireplace, and into the functional and modern kitchen with a vintage wood-burning stove, perfect for cooking and heating the room. An open door will allow you to go out in the garden. A bathroom, a laundry, a small storage room and boiler room completes the ground floor. From the original staircase you enter into the sleeping area: 3 bedrooms overlooking the vineyards and the Alpine range, a study and 2 bathrooms. The spacious attic could become a great project with other habitable spaces. About 7,600 sqm of land adjoining the house completes this wonderful property which has combined the charm of the ancient with the beauty of the modern. The land consist of app. 4,000 sqm of Barbera vineyard, 18 fruit trees, hazelnuts and a vegetable garden. There is also good space for a swimming pool if that's on your list. Ref CP-878.
Type of property: Refurbished cascina
Number of bedrooms: 3
Price: €475,000
Location: Nizza Monferrato
Contact: Eli Anne at Case in Piemonte
☎ +39 340 143 0787 caseinpiemonte@gmail.com
www.caseinpiemonte.com
Tags:
For Sale
,
Property for sale